This past year has weighed heavily on LA residents, with restrictions, vaccine waitlists, and pandemic news being updated seemingly minute-by-minute. It would be hard not to let the gloom set in and become melancholy at the reality of the situation the world finds itself in. However, life in LA is slowly starting to return to how it was pre-pandemic, albeit with a few adjustments.
Now that the vaccine has been extended to all adults, people are starting to feel it's safer to go out and experience Los Angeles without total dread and panic. With a mask on and a vaccine in your system, it's virtually completely safe to go and resume your routine and get back into the swing of things.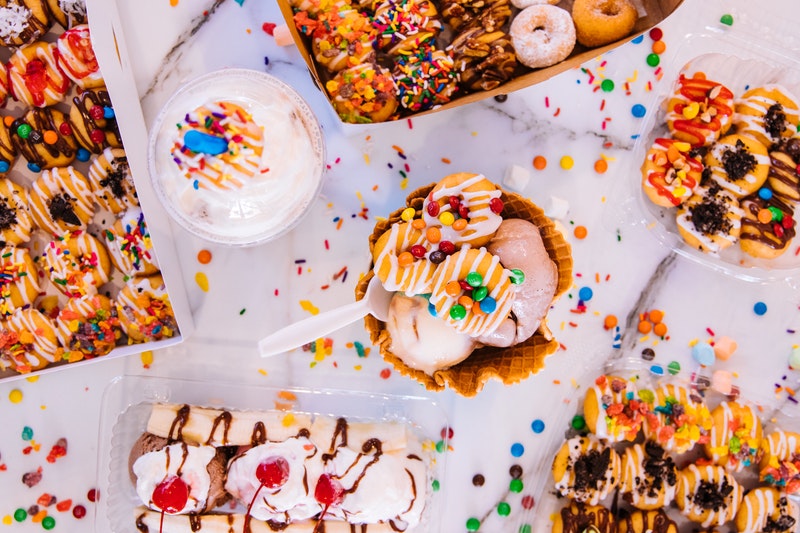 A Delightful Pop-Up
Los Angeles is famous for its many sights and activities. Whether it's grabbing a bite to eat Downtown or relaxing with friends over a cocktail at a trendy bar in West Hollywood, now's the time to explore what's been unavailable for so long. Los Angeles is also home to a number of many unique social media Pop-up experiences, a place for trend-seekers to gather and view immersive art exhibits. There, they can either take photos for their various social media accounts or bring family or friends to share their unique experiences with them.
One of these pop-up exhibits that have recently been garnering a lot of attention is the Sugar Rush walk-through in Woodland Hills. This open-air experience turned a former parking lot into a 40,000 square foot, vibrant candy extravaganza. This immersive maze is festooned with sugary tricks and treats giving individuals the chance to walk through a delectable fantasy wonderland. Sugar Rush boasts a number of one-of-a-kind photo-ops and interactive exhibits, like Parade floats and art displays. Guests will be able to walk through and watch live performances too, which sets this immersive exhibit apart from many that have popped up in LA over the last few years.
Visit Sugar Rush a Candy pop-up, Los Angeles
The cast and crew at Sugar Rush also value everyone's safety and health. In order to comply with the state-mandated restrictions, the staff is required to wear a mask and gloves at all times. Patrons, who decide to visit, are also required to wear masks and remain six feet apart from other parties. Hopefully, this will lower any potential risks that may result in visiting the walk-through.  Staff, to limit germ transmission through touch contact, will also carry out various sanitation practices.  
So grab your friends or family and head on over to the Westfield Promenade in Woodland Hills. Go ahead and snap a selfie with the giant pastel unicorn or run through the towering lollipop forest. Hopefully, this walk-through will bring back the childlike wonder and optimism that has escaped so many people over the last year. It will finally start to feel like things are returning to normal, or at least a psychedelic candy-coated version of normal. Sugar Rush is located at 6100 Topanga Canyon Blvd and closes May 2nd.