Not just branded as a local clothing boutique, Matrushka is a female-owned business in Silver Lake that offers you a range of ethically handmade products. From dresses and outerwear to all sorts of accessories, Matrushka has all types of clothing that are tailored and customized to perfection just for you. Matrushka has had a loyal following of customers over the last fifteen years because they value quality over quantity, creativity, originality, and a good relationship with customers. Furthermore, the boutique's emphasis on celebrating art, spreading awareness, and supporting the local community makes it charming to its customers. 
Matrushka Handmade Design 
Every piece of Matrushka fashion is designed, cut, and sewn by hand. This highlights the boutique's specialization in customizing and tailoring fits that guarantee your satisfaction every time. Each clothing element represents a unique personality about the wearer and constructs their full character when combined with other elements of the clothing. If not satisfied, customers can request alterations in-store and Matrushka is more than willing to respond to their needs. From funky to conservative, Matrushka can transform a simple piece of fabric into a memorable fashion statement. 
Locally and Ethically-Sourced Materials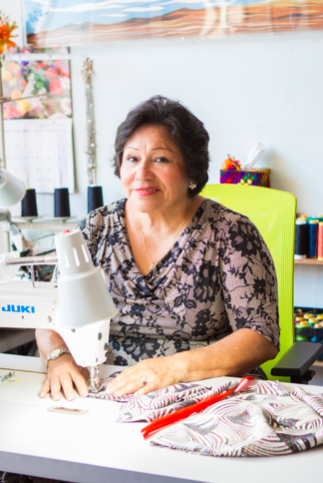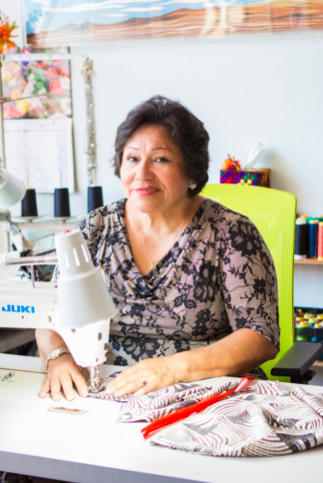 One of the most creative strategies of Maltrushka is the use of "deadstock, remnant bolts of fabric, meticulously and locally sourced" materials to make products. This does not mean that the garments are made with thrown-away and reusable fabrics. Instead, this means that our remnants are original and straight-from-the-sources. The ever-changing nature of locally-sourced fabrics creates a one-of-a-kind color palette that best fits your aesthetic. Maltrushka's creative strategy brings your visions into reality. 
Female-Owned Business 
Meet Laura Howe! Howe is Maltrushka's owner and designer. With a USC scholarship and passion in fashion, Howe aspires to reflect her artistic dream on her designs. These are, after all, made by the people and for the people. This sense of involvement gives the brand a sense of pride and accomplishment right here in Silver Lake and in the larger sense of community. Above all, Howe and Maltrushka's staff strongly believe that the best clothing is one that accentuates the wearer's body positivity and confidence. 
Be A Part of the Community 
Now, if you wish to be a part of the change, get in touch with Maltrushka on their website. They have recently expanded and opened a new location on Sunset Boulevard. Additionally, you can subscribe to their social media platforms and newsletter for the latest update. They are more than happy to assist your requests and questions regarding their boutique. This is what an independent and small boutique should be about! Keep up with the latest trend and be a part of this amazing community.