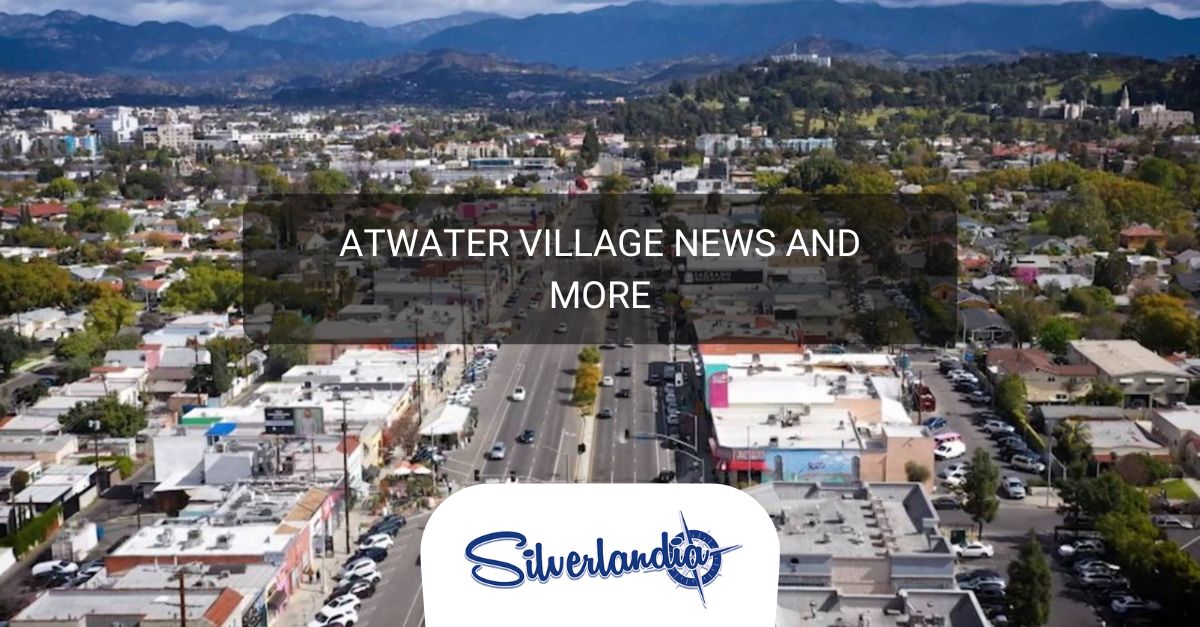 Do you have a free day to explore Atwater Village and want to make sure you hit all of the hot spots? Or, alternatively, have you been in or near Atwater Village for years and you want to see something new you maybe haven't seen before? Here at Silverlandia, we're proud to bring you more than just Atwater Village news. There are so many fun things to do and see throughout Atwater Village and the surrounding area that it would be impossible to fit them all into several years, much less a weekend. That said, these are some of our favorites. 
A big part of what makes Atwater Village so great is that you can spend an entire day here. So many folks start with one of these activities, in the day or the evening, and then find themselves staying in Atwater Village for food and drinks long after. Atwater Village is one of the most popular regions of Silverlandia for so many reasons. 
Atwater Village News: Out and About 
Mornings and afternoons in Atwater Village are great. One thing you may have noticed if you're driving in from the 5 or other highways: the bike paths. Atwater Village is great for biking, hiking, and the like. Better still, you don't necessarily have to come to Atwater Village with a bike. Indeed, there are plenty of great shops and places to rent from right here. You don't even have to power the bike yourself, either – there are great places to rent electric bikes as well. 
However, to get the most out of the Atwater Village sun, you don't need to walk or bike around (although you certainly can). One of the most beloved spots in all of Atwater Village is the Los Feliz Municipal Golf Course. Yes, it has the name "Los Feliz" but, as you'll learn in Silverlandia, each of the neighborhoods bleeds into the next. 
This par three golf course is a neighborhood institution, where people have been playing for a long time. The renovations are over, so you can enjoy the course as it was meant to be. Since it's a par three, of course, you don't have to be a scratch golfer to enjoy it, either. Of course, when your round is done, you'll definitely enjoy the dinner right on the course, too. 
Brunch and Beyond 
Yes, that diner is as good as any diner or family restaurant that you'll ever go to. Brunch is important in Southern California, and Atwater Village is home to some of the best brunch spots around. Perhaps the most legendary of them is The Village Bakery. You can't go wrong ordering anything here. Whether it's the omelets, the big sandwiches, the scones, or even just the drip coffee, this is a great place to people-watch (or see some famous celebrities in the neighborhood, too)_. 
Just a few blocks down from The Village Bakery is another of the best bakeries in not just Silverlandia but all of Southern California: Proof. The name of the game here is croissants. So soft and buttery it seems like they might just evaporate in our hand, they make for a truly great way to start a day (or a fantastic treat for you to take home as well). 
Take in a Show (or Be in One) 
So many celebrities have called Atwater Village home over the years. However, there's always a great show to see in Atwater Village, too. For example, there's the Atwater Village Theater, the Independent Shakespeare Company, and the Ensemble Studio Theatre. Now, they may not all have shows on at the same time, but you're more than likely to find something with top-notch acting here in the area. 
Speaking of "top-notch acting in the area," you can stretch your own acting muscles here, too. You can find plenty of great acting studios where you can learn from the best, should you be staying in or around the area. The best in the area (and anywhere else) is The Berg Studios. Run by some of the top instructors at the Yale Drama School, many famous careers have started or gone to the next level here. 
Drinks and More 
Whether you're golfing, walking around, at a show, or in one, perhaps what Atwater Village is best known for (and does best) is the nightlife. There are so many famous, well-known bars in the Atwater Village area there's no way to touch on them all. When we say "famous bars," we don't just mean "they're famous to people in and around the area." Indeed, many of them have been featured in movies and television shows. 
One great example: The Griffin. Perhaps the best-known Atwater Village bar, this institution has multiple fireplaces for an aesthetic unlike anywhere else. That said, of course, you can also enjoy The Bigfoot Lodge, the Roost, and the Tam O'Shanter Inn. The Drawing Room is nearby, too. 
Whether you're looking for the best bar in SoCal, a dive bar, or anything in between, you can find it right here. So many of these bars have live entertainment, too, so that you and yours can enjoy yourself while they have a drink. 
Hail Mary Pizza doesn't quite fit that name because it makes the right connection every time. If you need a bit of a "pick me up" after that delicious pizza, you'll love the "Black Elephant Caffe." There, you'll find a coffee to lift your spirits (or just be delicious). 
What makes Atwater Village so great is that you can find just about anything here. Want to play board games against people you don't know? Head to GameHouse. There, you'll find some casuals as well as some pros (even if you can't go pro playing the game). Want to go roller skating? Of course, you do. You'll love it at Moonlight Roller, an old-school rink with a disco ball. Don't worry if it's been a minute – they have lessons for all ages. 
Beyond Things to Do in Atwater Village 
Atwater Village might be the best known of all of the areas of Silverlandia. This is where plenty of visitors, as well as famous people, pass through. You can find just about anything you could want right here, as we've briefly touched on. The key word here: is "briefly." 
Atwater Village, as great as it is, just makes up one part of Silverlandia. Our maps and more show just about everything that people could be interested in. Did we miss something you particularly love about Atwater Village? Let us know! Our staff can come by, check it out, and maybe write it up or put it on our map. 
Speaking of "putting it on our map," you and your business can be on our map if you would like. It's easier than you think. To start the process, just reach out to us below or by clicking here.