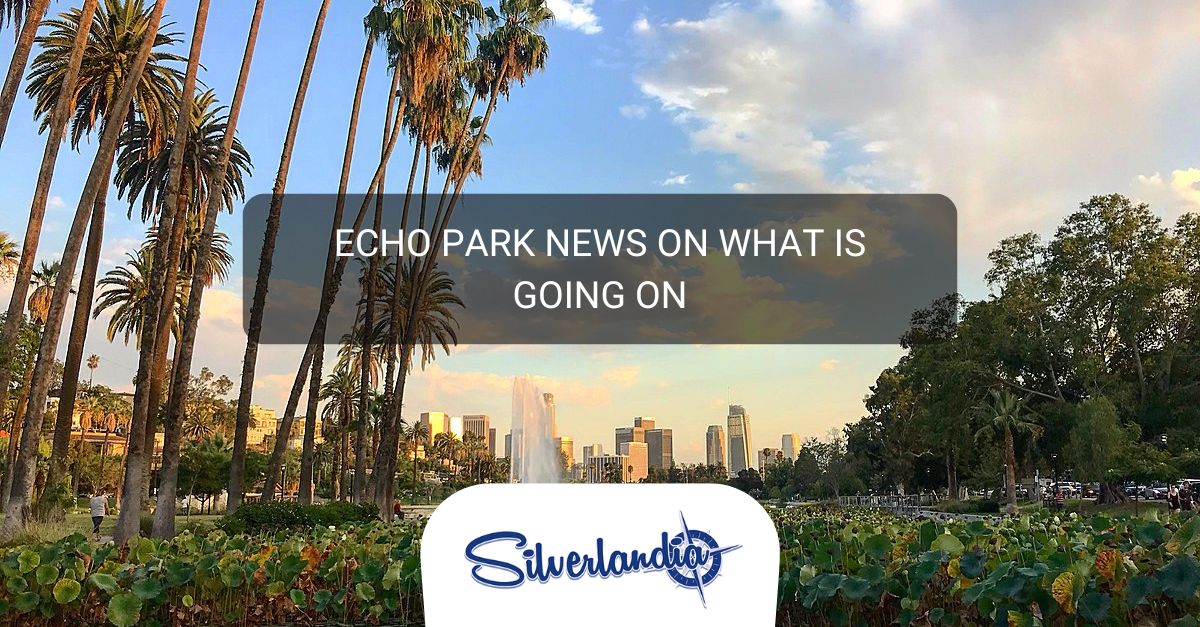 Are you visiting Echo Park and want to take in as much as possible? Going to Echo Park for the first time and want to know what to hit? Or, alternatively, have you been to Echo Park several times over the years and want to see what's new to explore? The truth is that Echo Park, like so many other parts of Silverlandia, has so much in them that you could never experience it all, not in a day, a weekend, or even a lifetime. For years, we've provided the most up-to-date Echo Park news about what's really going on. There are so many things to do in Echo Park all year long. These are just a few of our favorites. 
Swan Boats on Echo Park's Lake 
You've seen it in countless movies and television shows over the course of many decades: Echo Park's lake. One of the few lakes in and around the Los Angeles area, it truly stands out among other attractions. That said, one of the best ways to experience it: is on a swan boat. While there may not be such a thing as a "perfect date," (every couple is different, and so on and so forth) this gets pretty close. 
You can ride the boats around the lake, take in the splendor, and see Echo Park (as well as LA in total) from a whole new perspective. For many of us, whether with partners, family, or the like, it's so beautiful as to be almost meditative: seeing Silverlandia from this new vantage point gave us a new view of what's going on in their own lives. 
That said, "ride" might not be the right word – you power these boats. Specifically, you paddle them through the lake. Yes, you'll have to sign a waiver and yes, you have to wear a personal flotation device. But, then you'll have the freedom to paddle these boats across the water, getting good exercise while you have a great time. 
Plus, you and yours can do this at night, too. It's gorgeous during the day. It's intimate at night. The swan boats are a great way to start or end a day. If they're your start, then there's a nifty little cafe nearby for when you've worked up a hunger paddling, too. 
Echo Park in General 
Of course, to get to those boats, you're going to want to head into Echo Park itself. Yes, "Echo Park" is the name of the neighborhood, but it's also the name of the specific park itself. Strolling through Echo Park is one of the best walks in all of Los Angeles. There are stores all about, yes, and plenty of places to eat and drink. But, just walking through the park can be transformative. 
If you're like so many of us here in SoCal, whether you live here or you're just visiting, then you probably spend quite a bit of time in your car. Just walking around somewhere like Echo Park can be a great way to reconnect to nature, to people, and to have your feet underneath you and on the ground. 
Of course, there's plenty to see all around the park: the lake, the people, and so forth. Plus, there's the "Lady of the Lake" statue, too. With the original name "Nuestra Reina de Los Ángeles," this sculpture was shaped and gifted to the city by Ada Mae Sharpless in 1935. If you grab food and drinks to go from one of the many nearby cafes and restaurants (or even some comic books from Alternative Universe) then this is the perfect place to kick back, sit down for a spell, and enjoy it. 
Best Places to Hike, Bike, and More 
When you want to get outdoors and enjoy Southern California, Echo Park is one of the best regions to do so in. For example, the "Baxter Street Stairs" can provide you with plenty of exercises as well as quite a reward. Yes, climbing 231 stairs can be onerous, a real workout. The faster you do the steps, the more challenging they might be. 
However, should you make it to the top, then you can take in the splendor with a truly unique vantage point of downtown Los Angeles skyscrapers. This is one of the best spots in all of LA to see downtown. Consider a great prize for having climbed to the top of the stairs. 
That said, if you want to get on a hike, bike, or run that has an amazing view, you don't have to go upstairs. Case in point: The Wildflower Trail. This particular trail tends to be on the western side of Elysian Park, not far at all from Dodger Stadium. Now, if you're going to do the full trail, remember: it's a full trail. Fifty miles, multiple hills, and so forth. But, if you want to see what's considered to be the most beautiful view by many, all you need to do is to go three miles.
That's still a pretty good jaunt, but it's not as rough as fifty miles can be. Of course, when it comes to what you can do in Echo Park, we have to mention going to see the Dodgers. One of baseball's most legendary teams, they tend to contend just about every year. Dodger Stadium is so massive that, on most days and nights, you'll be able to find tickets. 
Experience Local Art and Local Businesses 
So many great artists have called Echo Park home throughout the years (or have passed through the area) that it's left an indelible mark on the region. You can see unique, interesting art essentially anywhere you go throughout the area. A great example: is the animals in the alley behind the Bob Baker Marionette Theater. 
The theater itself is worth checking out as there really isn't anything quite like it anywhere else: a theater devoted entirely to marionettes. That said, even if you don't go in, you can see the unique work of twenty artists who painted the animals in the alley behind it. 
Even if you've just driven through Echo Park, you've no doubt noticed the colorful murals and more throughout the area. There are even artistic stores that don't exist elsewhere. The "Time Travel Mart" for example, providing "time-travel food" and more is just part of what you'll find here. 
Speaking of stores in the area, we'd be remiss if we didn't mention the "Lemon Frog Shop." What does it sell? Well, you have to go to find out as it's a thrift store. They mostly carry pieces from the 50s to the 80s. But, they're fully in the "now" as they're a certified green business. Every day there's something new to explore there just as there is in all of Silverlandia. 
More Than Echo Park in Silverlandia 
Echo Park is one of our favorite regions of Silverlandia. You can see why. However, if you believe we missed something great about Echo Park, don't hesitate to let us know. Moreover, if you have a business or run something in Echo Park you'd like us to write about and check out, tell us about it! You can reach us through our site or by clicking here.