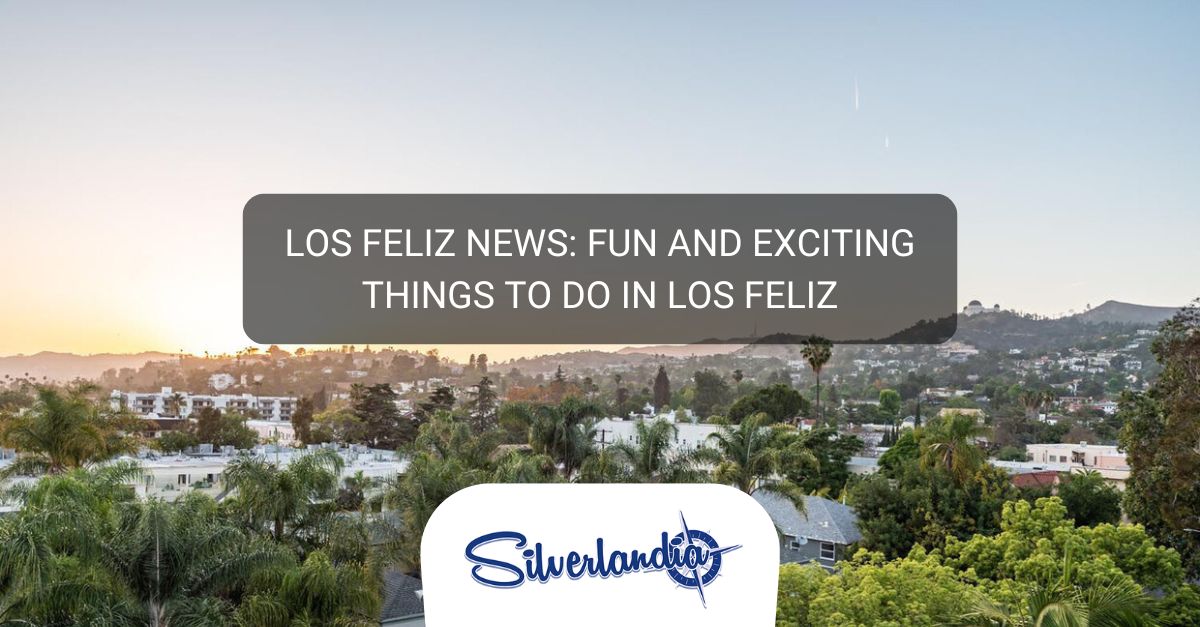 Are you passing through Los Felz for the day and want something fun to do? Or, have you spent years in Los Feliz and are looking to try something new? Either way, there are plenty of things to do in Los Feliz. For many coming from the north, Los Feliz might be the first part of Silverlandia that they experience, the one that they enter. We have staff members who have spent several years in and around the area, bringing you great Los Feliz news. As with every other part of Silverlandia, there's more to do here than most folks realize. 
Of course, this will just touch on just a few of the favorite activities of some of our staff members. No article can go over all of the fun things to do in Los Feliz Indeed, no vacation or one trip could do so, either. Everything listed below is something fun to do in Los Feliz on a given day, the kind of positive activity that can brighten up your week, and more. 
The Los Angeles Zoo (Active and Not) 
The Los Angeles Zoo is one of the most famous zoos in the world. One step onto the grounds and you'll see why: this is the kind of zoo that other zoos are judged against. If there's a kind of animal that you want to see, you'll most likely be able to see it at this zoo. People come from all over the world to this particular part of Silverlandia just to see this zoo. 
It's such a top-quality zoo, in fact, that it's the kind of zoo that people come back to again and again. They often have animals from other areas, and other zoos coming through for periods of time as well. So, you'll always have something new to see and do here. 
That said, there's plenty you can do where the zoo used to be, too. See, the current location of the Los Angeles Zoo is not where it always is. Indeed, it used to be more toward the Griffith Park area. So, when they moved the zoo, they didn't tear down the zoo's remains. Thus, they left them up. Now, you can picnic in them. 
These are great areas for family picnics, reunions, special events, and the like. You can walk through what were the animals' pens. They're far more spacious than you might imagine, making them fun for the entire family. We can guarantee that you've never held an event somewhere like this before. 
Famous Theaters 
Of all the theaters in not just Silverlandia but in Southern California in general, The Greek is perhaps the most famous. It's certainly one of the most famous at the very least. Essentially carved into the hillside, The Greek is one of those places that you may not realize how massive it is until you're in it. 
That said, there's plenty to see at the Vista Theater, too. In recent days, coming back to the movie theaters has become more important than ever, something that really does bring people together in a way that it might not have previously. Thus, checking out both life as well as recorded entertainment can be done at the highest level right here in Los Feliz. 
Griffith Observatory
You didn't think we were going to go through an entire article about what you can do in and around Los Feliz without touching on Griffith Observatory, did you? In what's almost assuredly the most famous landmark in the entire Silverlandia area, Griffith Park Observatory literally towers over the rest. Seen in countless movies and television shows across several decades, from black and white to HD, Griffith Park Observatory is unlike anything else. 
When you're in there, you can take in all of the histories, of course. But, nothing beats the views from here, whether they're terrestrial or not. Yes, you can look through the telescopes and see what's going on far, far away in our galaxy. But, you'll also be able to look out into downtown Los Angeles too. There's a reason that just about all of our social media feeds, at one time or another, include folks posting pictures from Griffith Park Observatory. 
Now, that being said, what makes the Observatory so great with those views is that it's atop Griffith Park. If you're looking for somewhere to get in some exercise, hiking, biking, and more, there's nothing like Griffith Park. You've seen it in more TV shows and movies than you can count as well. Genuinely massive, it's absolutely worth having a route planned out ahead of time. 
That said, you can just discover so much when you're in the park, too. Sure, you can go all over the trails, roads, and more. But, you can also find the golf course, the ranch, and so much else that makes Griffith Park the best outdoor location in all of Silverlandia. 
Los Feliz: A Vibe All Its Own 
Yes, there are plenty of fun things to do outside when you're in the Los Feliz area. But, there's plenty of fun to be had "inside" as well. Case in point: Skylight Books. Any list of "what to do in Los Feliz" is incomplete without mentioning this. They have just about any kind of book you can imagine, and so often, you can find the author coming in to talk about it, too. Of course, if you don't want to make your relationship with a book permanent, the Los Feliz Branch Library has you covered. 
If you're looking for a great date night or even family time, you can't beat the Merry-Go-Round. You'll find that in Griffith Park, of course, just on the east side. There's a surrounding playground as well as an entrance to even more of Griffith Park's hiking trails. 
You can find plenty to eat and drink after all of this action, too. The Drawing Room is a bar unlike any other (one where the writer has been to many a birthday party). "HomeState" may have a confusing name, but there's nothing confusing about the Tex-Mex cuisine there. Yuca's has both important food groups: burgers and carnitas. You cannot go wrong with either. 
Dessert is not optional at the Alcove Cafe, as the six-inch slice of chocolate cake is as impressive as it sounds. When you're done eating (or before), consider checking out Wackos (a pop culture shop that lives up to that name) or even just go painting in Los Feliz. 
More Than Just Los Feliz News and Things to Do 
The above are just some of our favorite things to do in and around Los Feliz. What did we miss? If you want something covered, let us know! We'd love to see it, check it out, and maybe write about it. We could even put it on our map. 
Speaking of the map, if you want to have your business featured in it, it's a great way to connect to more folks than ever before. We can help you to reach more of your customers/clients when they're in the Los Feliz area. To start the process, you can reach us below or by clicking here.