Flea market in Silverlake, held 2x per WEEK, offering crafts, vintage apparel & unique jewelry, plus food trucks.
Address (Google Map):1925 Sunset Blvd, Los Angeles, CA 90026
There's nothing "tiny" about Silverlake Flea. Yes, there may be many different kinds of markets in and around the Silverlandia region, but this is the one and only Silverlake Flea. It's not hard to find, either, as it's right in the center of Silverlake and Echo Park. As it's popular, it's not just one but two days a week. You can stop by on Saturday and Sunday, from 8:30 AM to 3:30 PM and 9:30 AM to 3:30 PM respectively.
This isn't just one of those flea markets where someone sells a few t-shirts or something. Instead, you'll find so much here. Yes, there's plenty of clothing but there's so much more than that, too. For example, there are also all kinds of works of art, handmade items, gems, and vintage collections, from delicious food to turntables and so much more.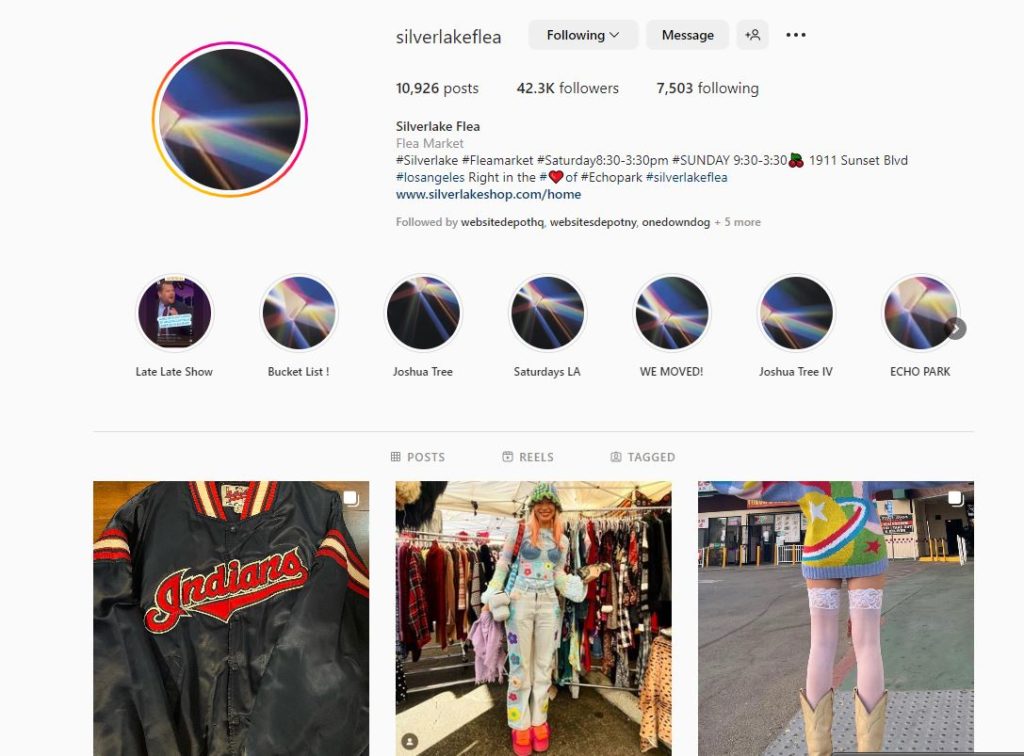 Speaking of "food," that's a major part of this market as well. To that end, the food rotates every month. That way, you can always come back and, even if you don't find something that strikes your fancy, you can discover one more delicious place to eat here in Silverlandia. You can learn more about the market here on Instagram. @silverlakeflea

They have also started Encinitas Location Every Saturday and Sunday 10am till 4pm. If you wold like to become their vendor click
here