At Agra Cafe, they bring the authentic flavor and style of cooking with origins back to the Agra.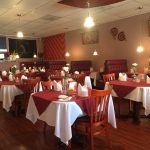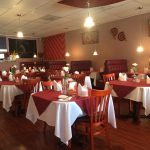 If you have a hankering for the best Indian cuisine in Silver Lake, Los Angeles, CA, then look no further. Agra Café features menu items such as Onion Bhaji (ball shape thin onion slices, with spices and grain flour), Tandoori Chicken, Fish Balti (stew) and Paswari Naan (naan bread stuffed with almonds, raisins, and shredded coconut)… They have full-flavored dishes that will blow you away. Agra Cafe cooks with the freshest ingredients so that you experience the best Indian food that we can provide. Great place for family and friends to enjoy a great night out to eat at the top Indian restaurant in LA.
Specialties
Tucked in the corner of a small shopping plaza, Agra Cafe plates consistent, correctly spiced Indian fare that makes for bargain meals. We use fresh and the highest quality ingredients for cooking authentic, nutritious and tasty Indian food.
History
Established in 2005. Agra Cafe is a family run Indian restaurant that has been serving its customers with healthy, delicious, and mouth-savoring North Indian delicacies for the past 10 years.