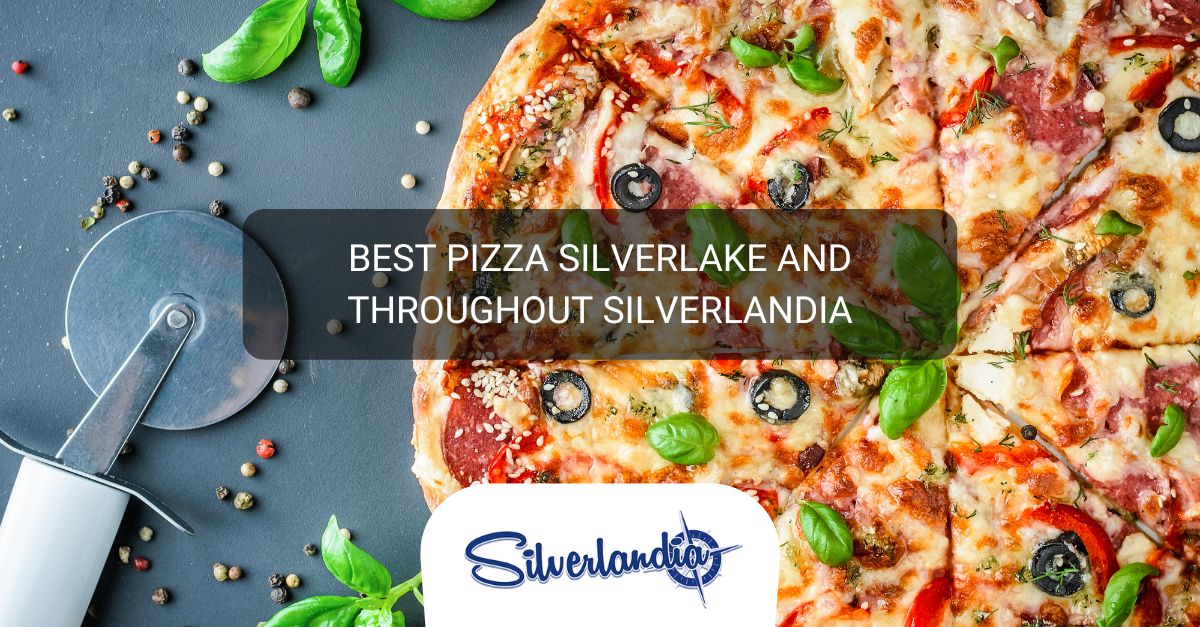 WOOD Silver Lake 
The top pizza place in Silverlandia has homemade WOOD oven-baked pizza as well as plenty of other fine Italian foods. With a bright and airy location that's great for family, friends, co-workers, and dates, this is the best pizza Silverlake has to offer. 
Pizza Cafe LA 
This self-described "hidden gem" is hidden no longer. Their Brooklyn-inspired NY pie boasts a trans-continental combination of California tomato red sauce and Wisconsin mozzarella. Want something different? Try the Detroit Deep Dish. 
Garage Pizza 
Perfect in its simplicity, Garage Pizza gets the job done. 18-inch pies, thin-crust slices, and so much more, available long into the night. 
Tomato Pie
As of this writing, the only pizza place to show up on two of our Silverlandia lists (it's also in our "best restaurants" list as well) the Tomato Pie Pizza Joint is one of a kind. The East Coast Flavor meshes perfectly with the West Coast Style. 
Cheech's Pizza
It's all about the dough here. Since 1993, Cheech's Pizza has been providing a sweet, light, airy, and oh-so-delicious pizza crust and more. Beyond the pizza, you'll also find so many other delicious food items, too. 
Lucifer's Pizza
Damned good pizza indeed. With a simple philosophy of bringing "real food" to the pizza crust, you'll find plenty of amazing pizzas here at a cost that's so much less than your eternal soul. 
Michelangelo Ristorante
Looking for delicious, thin-crust pizza in a warm, intimate space? That's exactly what you'll find here. Family-run, this is the perfect place for a great night out. 
Slasher Pizza
Hellraiser. Predator. Babadook. Gremlins. Those are just a few of the uniquely-named pizzas that you'll find here. With a taste as legendary as the rogue's gallery, they're named after, this could become your favorite pizza place in a hurry. 
Hard Times Pizza Co. 
No-nonsense. That's the vibe here. NYC-style slices, pies, pasta, and subs. Despite the name, when you're eating here living's easy.