When visitors to LA think of the history of film and music-making in the city, they will of course think of Hollywood and Beverly Hills. But there is another place in LA, not far from these areas, where filmmaking was just as common, and where the long history of the recording studio continues. Silver Lake in Los Angeles has been home to this industry right from the very start, with studios opening not long after the First World War. Full of famous names, drama, and a long history, this location is likely to be somewhere of interest to tourists and LA residents alike. Silverlandia can tell you more about the history of this location.
Starting In Sound
The early years of recording in Silverlake were started by Mabel Normand, who worked with producers and actors including Charlie Chaplin in her time. At this period, it is estimated that "More than 60% of American production was centered" in Hollywood, and with Silver Lake only a short distance away, it became a popular site as part of a wider location known as "Edendale". Some argue that "Edendale can rightly claim to predate Hollywood as Los Angeles's first film production center" so this is a prime location for recording. The area is also in the background to a lot of early films, including Tom Mix, the early cowboy who constructed a four-acre Western film set in the region of Silver Lake, known as Mixville.  Mack Sennett, an investor in the area, built another series of studios in Silver Lake, eventually expanding across the street. These studios still stand and are a big part of Silver Lake's history.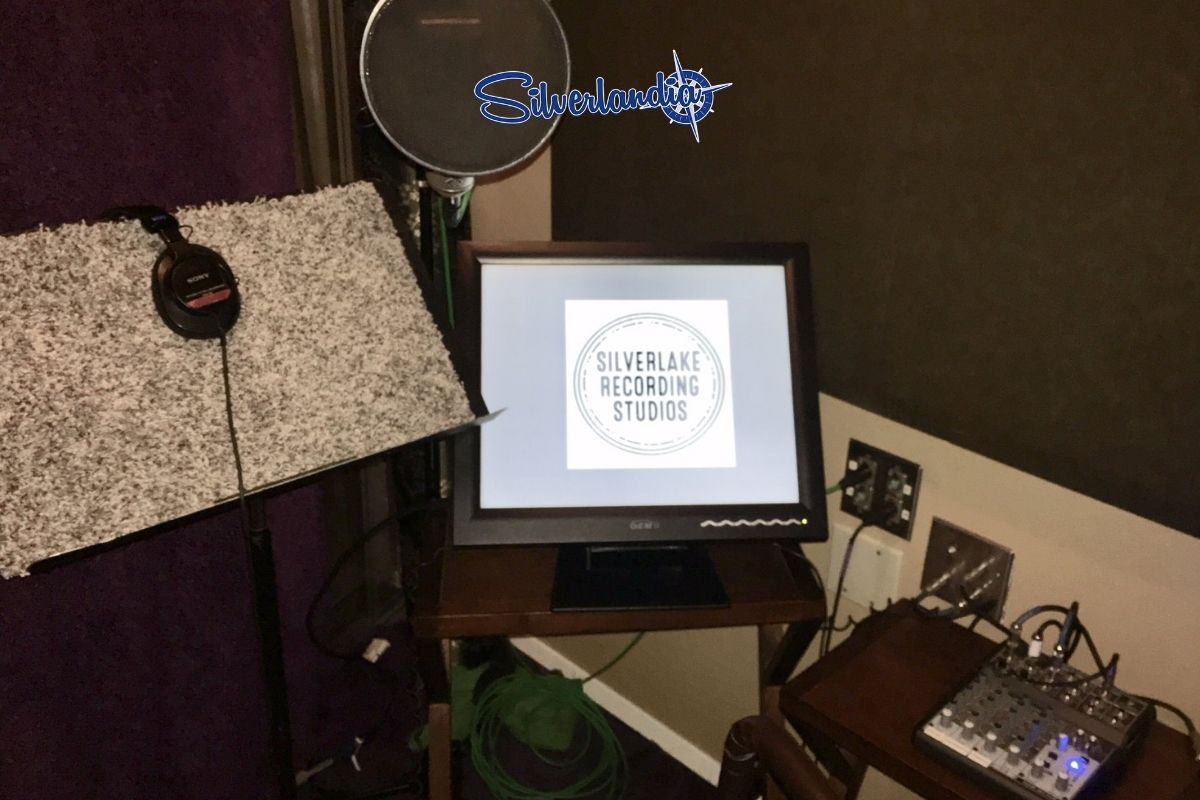 A Later History Of The Recording Studio In Silver Lake Los Angeles
After the film industry had mostly moved into Hollywood, there were still places in Silver Lake that were used by recording artists, particularly the Sound Castle studio, now Pulse Recording. This was a popular venue for a large number of recording artists, including Kelly Clarkson. Another location is the Boat House, which was constructed in the 1940s. It was a venue for the Haven of Rest Ministries, which recorded Christian singers. In the 1990s it was bought by music producers The Dust Brothers who have since gone on to record with artists like Tenacious D and Garbage. The Boat House is now owned by a member of the Red Hot Chili Peppers and is still being used as a private recording studio.
Find More Music In Silverlake
Both visitors and local tourists can come to Silver Lake to learn more about its fabulous history as a recording location for famous artists. There are plenty of places to visit, including good places to stop and eat in between tourist destinations, and Silverlandia can help your business to stand out from the crowd in Silver Lake with our tour guides and event pamphlets. To find out more about our services, you can contact us online, or just call (323) 772-6051 now to speak to our team.