The annual Brentwood Art Festival happens this Sunday, April 24 on San Vicente Boulevard between Barrington and Bundy starting at 10 a.m.  The street will be closed-off to showcase over 100 local artists and their work.  The event will double as a food truck festival with a who's who list of L.A.'s most popular trucks on hand.
The festival had taken place twice a year since its inception in 1994– happening one time in the spring and another in the fall, but is now a once-a-year affair. What was once a street-front event with a handful of artists has blossomed into a major event in Brentwood and the surrounding communities.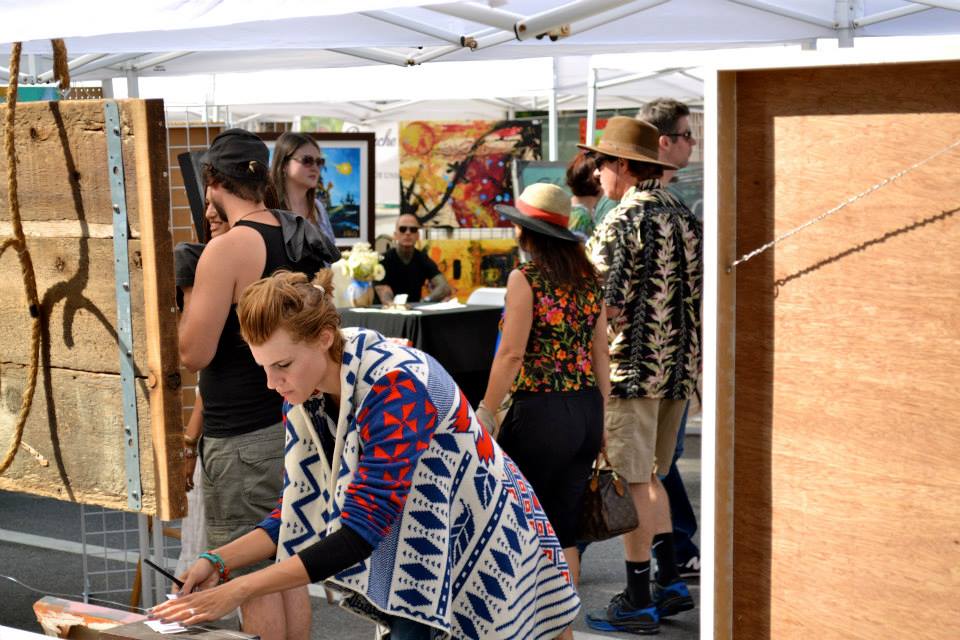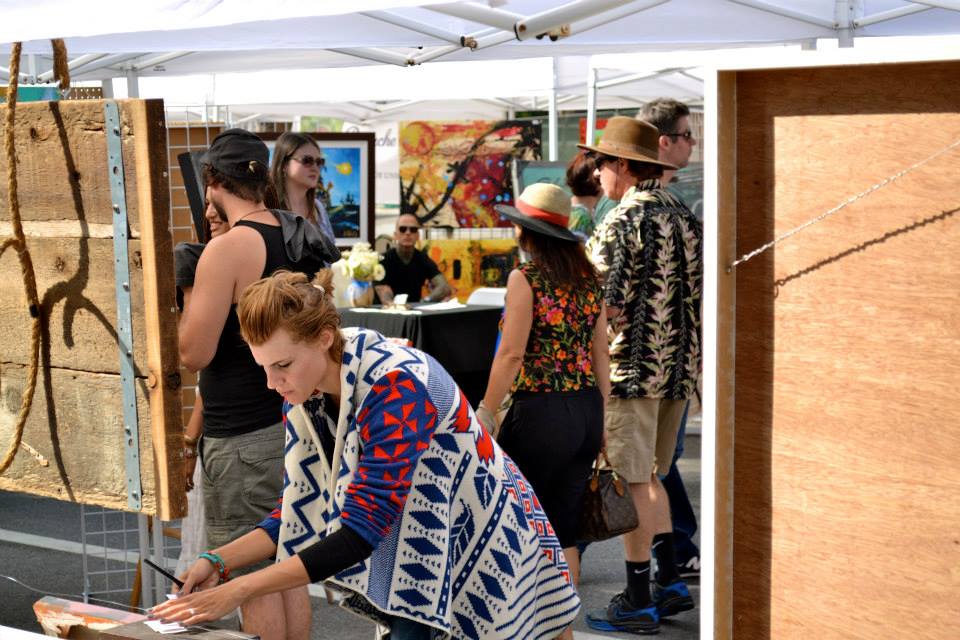 The art booths at the festival aren't limited to painting.  Some feature wild designs of furniture and jewelry pieces, most of which are available for purchase.  Canvas paintings, scenic photographers, and even duct tape art are just a small sample of the color range you'll catch on the street.
Baby's Badass Burgers and Palazzolo's Gelato Truck are just a few of the big names in L.A. food trucks posting up at the festival.
LAist.com calls the festival an ideal way to spend the day for the entire family.  The festival has a kids zone where you can purchase tickets– carnival-style, for painting activities, snow cones, a bounce house, and a giant slide.
Getting to the Brentwood Art Festival
The festival is most easily accessible through the 405 freeway by exiting on Wilshire Boulevard and heading west onto San Vicente.  If you're heading there from the 10 freeway, exit on Bundy Drive and head north.  There should be ample parking throughout the surrounding area.