Los Angeles County Store in Silver Lake
Wondering where to go to find unique, hand-crafted goodies in Los Angeles?  The Los Angeles County Store in Silver Lake has them all in one place. The shop is entirely filled with goods that are hand-made by local artists here in Los Angeles. So yes, you can find the one-of-a-kind gift that you've been looking for either in the store or on their website. The goods are curated by local artist and owner MaryAnn LoVerme (cool name right?). And just like Silverlandia, the Los Angeles County Store is a project designed to promote fellowship within our east side community.
"It's a one-stop-shop for people who want to support the makers who are living and working in their community."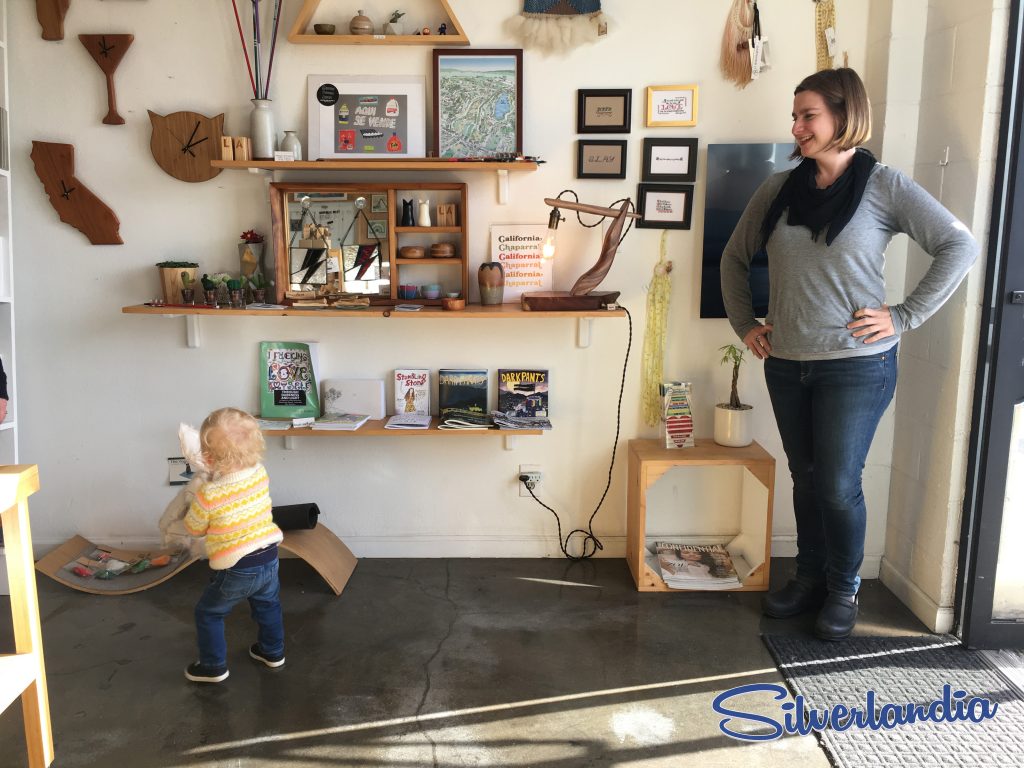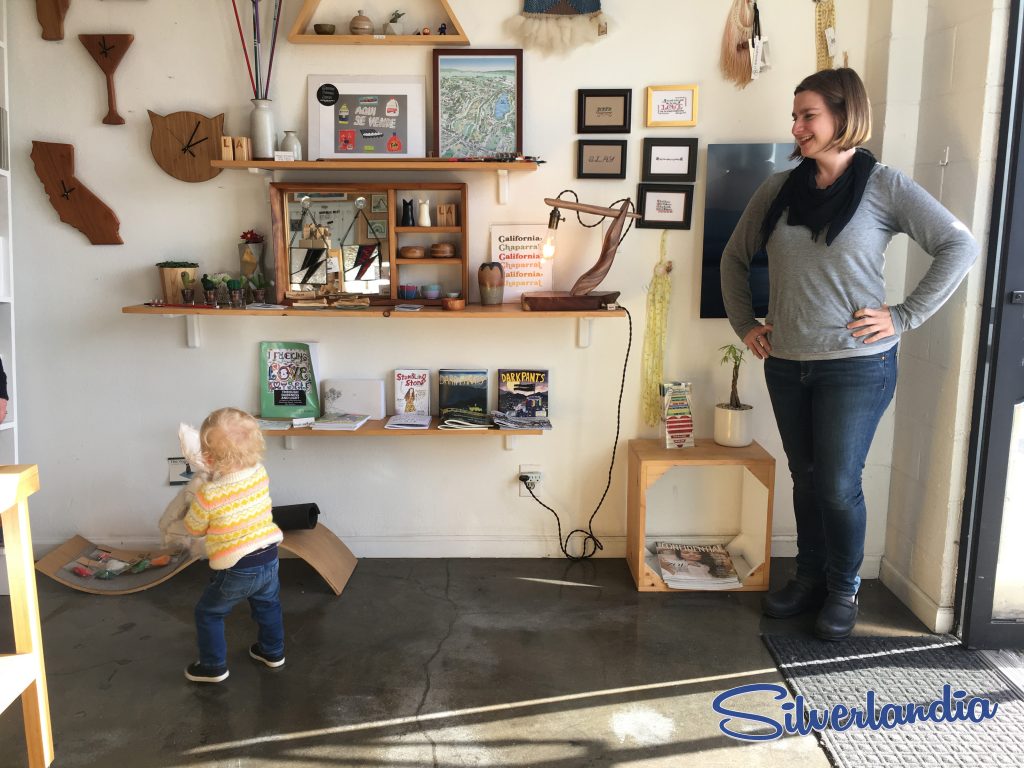 Former Brooklyn Native, and now Los Angeles resident, LoVerme also makes goods of her own. She creates one-of-a-kind jewelry, beautiful collages, and even hand-made beard oil! She is constantly seeking out "the next great thing that is made in Los Angeles." Her website allows artists to approach her, and each Saturday she invites a new artist for a two-hour trunk show, where they bring in their work. How cool is that?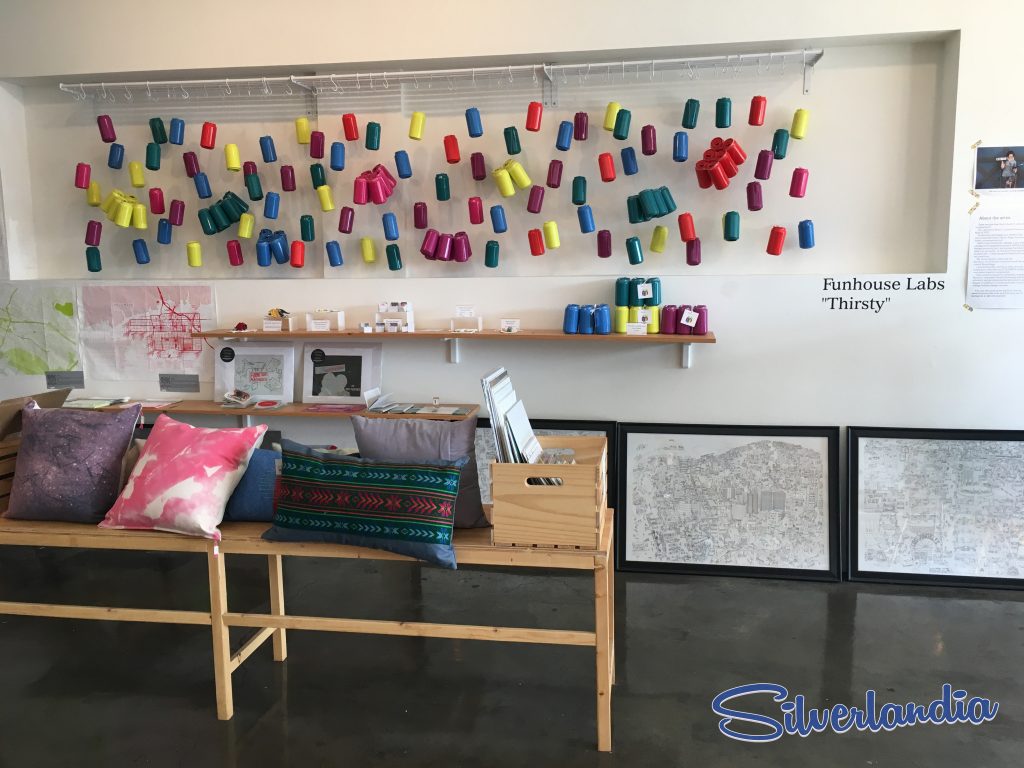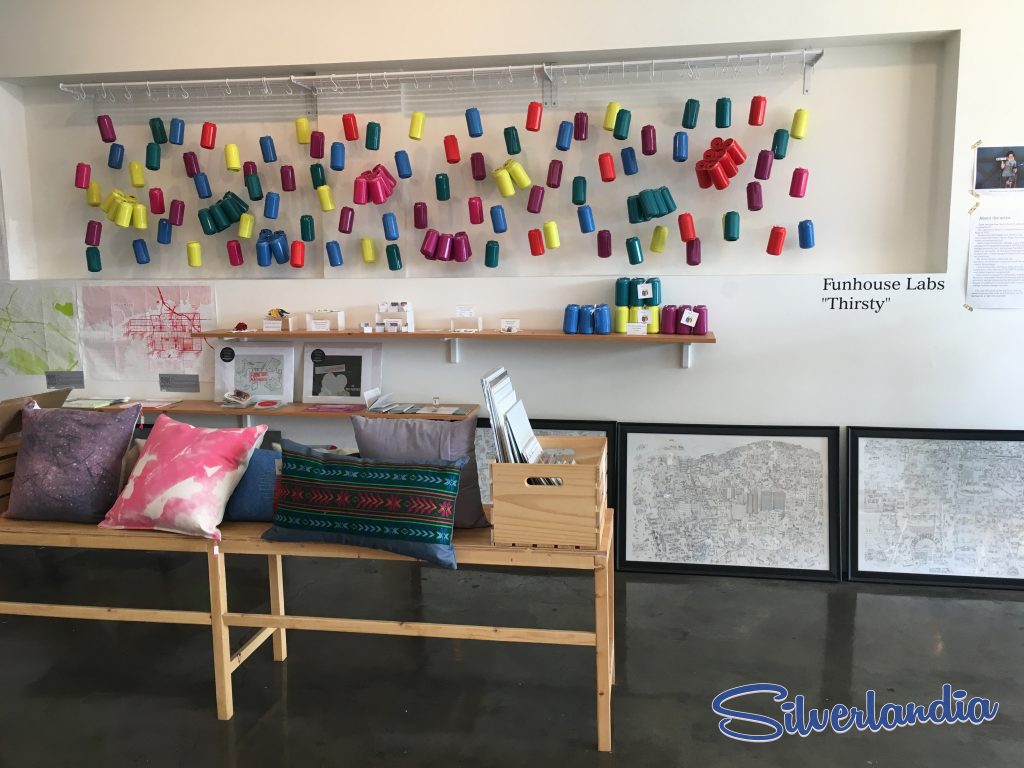 She also conducts a monthly art show, known as The Fine Art Series, where a jury comprised of four artists including LoVerme, select one L.A. artist to have their work exhibited on display. This month's art is titled "Thirsty" by Funhouse Labs (Erica Stout). Thirsty is how you'll feel after looking at this piece of art. It is entirely made up of soda cans that are hanging from strings. However, these "cans" are coated in bright colors – it will leave you "thirsty" for inspiration!  The Los Angeles County Store is located in the busiest plaza in Silver Lake, right under Websites Depot and Silverlandia. 4333 Sunset Blvd Los Angeles.