A viral protest symbol that will come to fruition in Washington D.C. on inauguration weekend was conceived in a tiny Atwater Village shop– the appropriately-named the Little Knittery.  It is here that the Pussyhat Project took form and spread quickly through word of mouth social media.  The project will provide freshly-knitted pink "Pussyhats" for the tens of thousands of marchers are expected for the Women's March to Washington on January 21.  The March and protest will convene at the National Mall just one day after Donald Trump is inaugurated as President.  The standout sight is sure to be the pink hats demonstrators will be wearing in unity for key women's issues.
Kat Coyle, owner of the Little Knittery on Glendale Boulevard, came up with the knit pattern for the pink "pussyhats" that closely-resemble cat ears. Supporters of the Women's March on Washington from all ages and backgrounds have joined in on the knitting action.  Knitting shops and individuals from all over the world are now knitting away towards sending their uniquely-woven hats to D.C. in time for the Women's March on Washington on January 21.  The project website has tracked hats coming in from all corners of Europe, Australia, Puerto Rico, and all around the U.S.  Hats are mailed to a collection center in Reston, Virginia, located just over 20 miles outside of D.C.
On Friday, January 13, The Little Knittery will hold it's last pussyhat knitting party ahead of the march, just in time to send the last batches of warm hats to the nation's capital.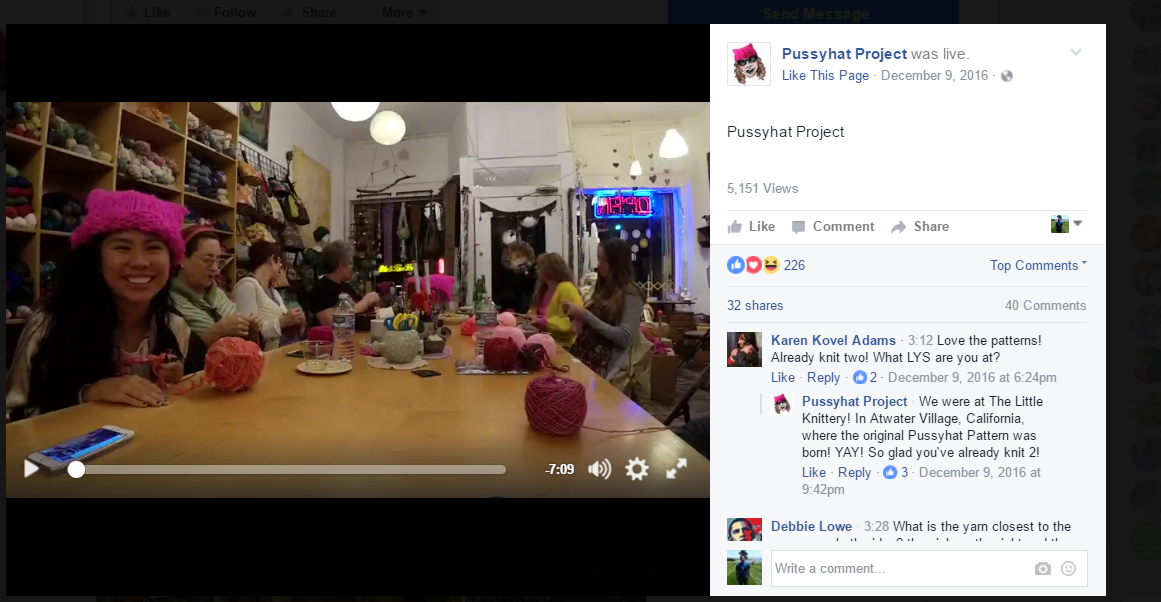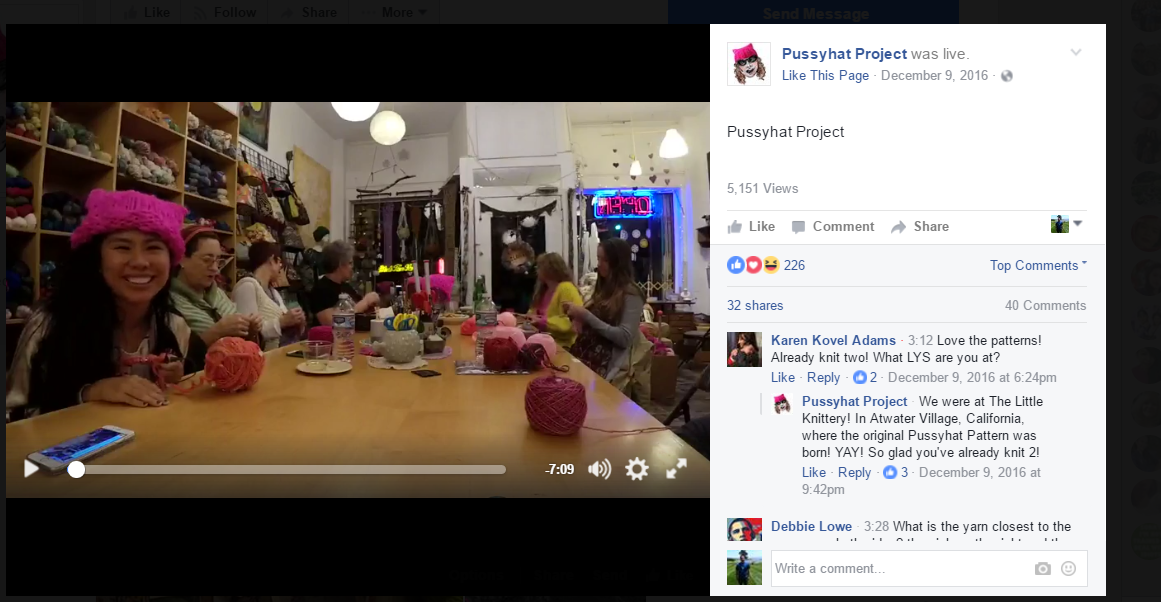 Hats that are sent in often come with note cards in which the knitter can attach a message about a women's issue they care about.  The receiver of the hats will represent the knitter's most important women's issue in at the National Mall that cold January morning.  The Pussyhat is said to be a symbol of feminine pride, and an answer back of sorts– in the face of inflammatory remarks regarding women from President-elect Trump.
The Little Knittery's Pussyhat Knit Night begins at 5pm until 8:30.  Beginners and advanced knitters alike are welcome to head into the shop and contribute hats.  For more information, visit the Little Knittery Website or Instagram.