Imagine living in the most happening city in the world, but missing out the best bars and clubs in town? Well, this brief write-up will walk you through a few of the most happening, exciting, and energetic bars you don't want to miss out on while in LA.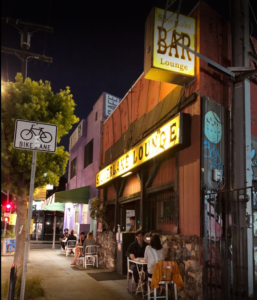 The Silverlake lounge has been serving the community ever since 1938. The bar has a long-running history with Indie music and a safe heaven for creatives, Queer & LGBTQ community which continues to this day. Also well famed as the longest-standing, independent, live music venue in Silverlake. The best part is its not only a stage to watch, if you wanna perform on their live theatre, you might also get your chance here.
If you're looking to check it out this week itself, below is a quick snapshot of their upcoming live events: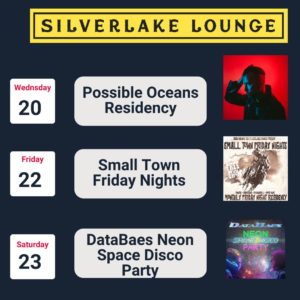 2. The.dresden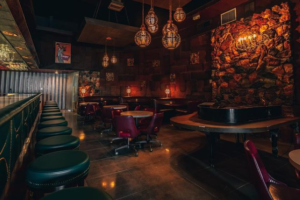 If you wanna feel like you're in the movies while sipping a drink, or if you wanna dine at a restaurant bar which had been featured in countless movies such like(Swingers – 1996, What Women Want – 2000, That Thing You Do! – 1996, Anchorman – 2004) and television series' (Mad Men – 2015, GLOW – 2018, Aquarius – 2015) this is your place to fulfill that fantasy. The dres.den is one of the hot bars which is a Hollywood landmark. You can experience a fine-dining, white-table-cloth, experience in its gorgeous, high-ceiling Dining Room, while also providing a more casual ambiance in the Lounge where patrons can enjoy finely crafted cocktails and live music on a nightly basis. 
3. Thirsty Crow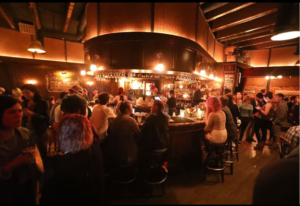 If you're looking out for a whiskey house to try all kinds and varieties of whiskies, well Thirsty Crow it is then. They offer 100 whiskies, including 60+ small batch bourbons. They use fresh squeezed juices, in-house infusions, homemade shrubs, sherbets, jams, purees, and fresh seasonal ingredients which make their bar special. 
4. The Red Lion Tavern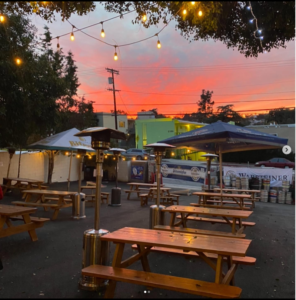 The Red Lion Tavern is originally a British-owned restaurant and pub which has now transformed into a german pub and restaurant which offers a wide range of traditional German food and a wide selection of German beer. The venue also host a wide variety of interesting events such as karaoke nights to tarot card readings to Tiki Tuesday where you can enjoy newly created cocktails then and there. Their event calendar has about 2-3 events per week which you can check in their monthly calendar. 
5. Jay's Bar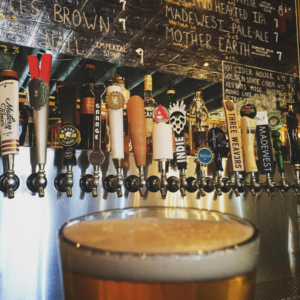 Jay's bar is located at the Sunset junction in Silverlake. A spot where even Oscar-nominated celebrities hop in to taste their whiskies, craft beers on tap & their food menu which is a twist of American and Japanese American cuisine. Out of all the Takoyaki, Mozarella cheese sticks and the Jalapeno poppers are must try at Jay's bar.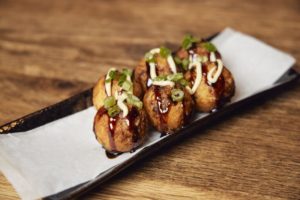 6. El Cid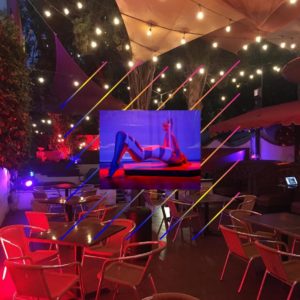 El Cid has a beautiful artistic creative history where it began operations as a small cafe in the town of Sunset Silver Lake as a Jailed-themed cafe complete with waiters dressed as guards and prisoners. Even the stone wall along Sunset Boulevard resembled prison walls complete with a watch tower. 
As you enjoy the most happening buzzing around Los Angeles, don't forget to hop into these signature Hollywood pubs and bars that will create lifetime memories you'll never forget. Let us know what's your favorite spot below in the comments section.
7. 33 Tap Silverlake – > 3725 Sunset Bvlvd
8. Big Bar -> 1927 Hillhurst Ave, Los Angeles
9. 4100 Bar – > 1087 Manzanita Street, LA
10. Tiki-Ti -> 4427 Sunset Blvd, LA
11. The Friend – Colorful bar for spirits & clever Snacks
12. Pinky's Los Feliz – 1816 N. Vermont Ave, Los Angeles
13. Big Bar -> 1927 Hillhurst Ave (In ALcove)
14.  The Morrison – Cozy Scottish pub for bites & whiskey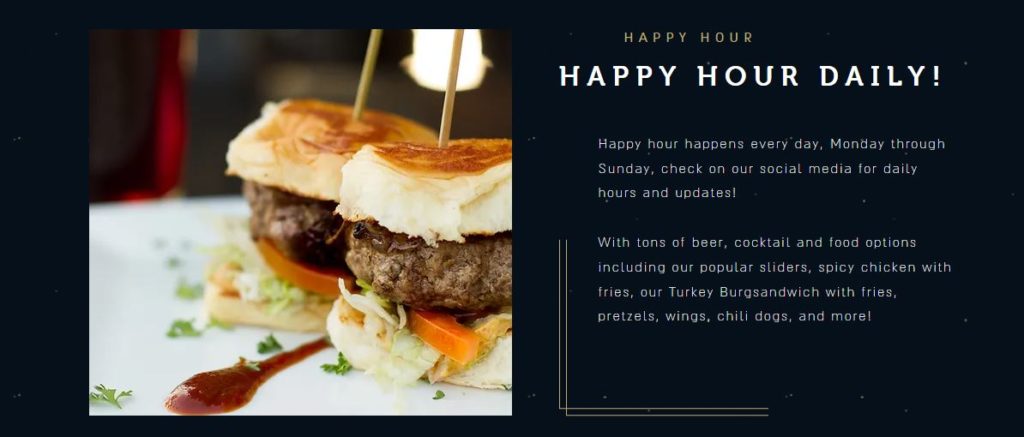 15. Gold Diggers Bar
16. AkBar – Gay-friendly bar with jukebox  – > 4356 Sunset Blvd. LA
17. Pepe's BAR & Billiards -> 5151 Melrose Ave., LA
18. Little Joy Cocktails – Bar with pool tables and punk-rock vibe
19. 1642 – Coy watering hole with beer & wine – 1642 W. Temple
20. Tabula  Rasa Bar