A new Los Angeles Stand With Ukraine Fundraiser is being celebrated today, March 24th, 2022, in West Hollywood. This fundraiser is part of the many events and demonstrations that have been held in Los Angeles lately to show support and solidarity with Ukraine.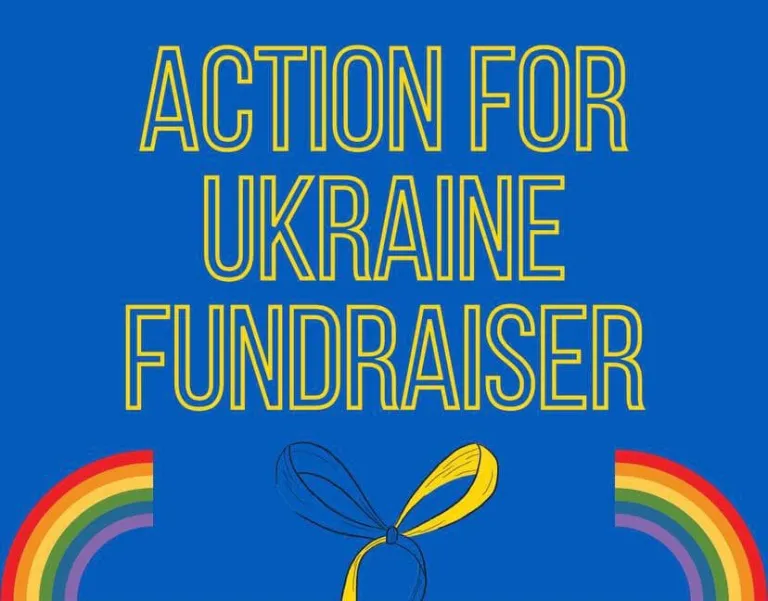 About Los Angeles Stand With Ukraine Fundraiser
Date: Thursday, March 24th 2022 
Time: 5:00pm-9:00pm 
Location: The Abbey – 692 North Robertson Boulevard, West Hollywood, CA 90069
Tickets for sale at Eventbrite for $35.00
This is a limited capacity event. Food and drinks will be available for purchase at the venue.
Additional Information About the Fundraiser
Mission of Mercy will be raising funds to cover the costs of shipping Los Angeles' donations through airplane, so they arrive at the cities in need faster.
Items for Auction and Merchandise on Sale
LA Kings Tickets

LA Clipper Tickets

Signed MLB Baseball

Artwork

Hair/Makeup Services

Rental Red Corvette for a weekend!
Entertainment
Music, Live Performances, Speeches, & DJ by:
Garik Suharik

Eric Schwartz

Joel Bryant
Upcoming Events in LA to Support Ukraine
Additionally to the March 24th fundraiser, here are some upcoming events you can also join: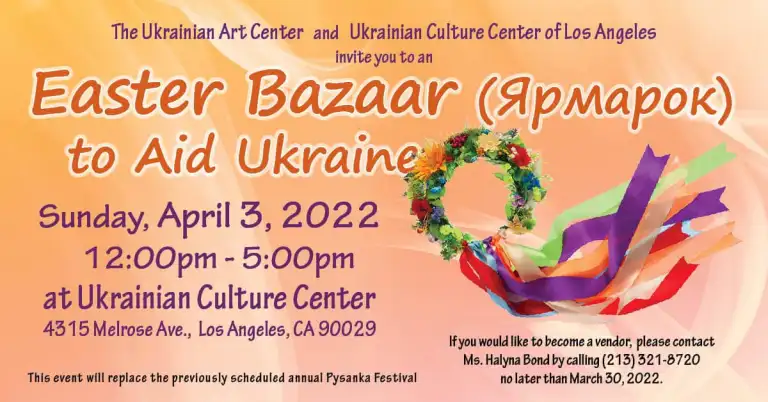 Los Angeles Demonstrations of Support to Ukraine
Saturday 19th was the date on which it was held the largest demonstration to date in Downtown Los Angeles to support Ukraine. The rally was held in front of the City Hall. People brought Ukrainian flags and signs. If you're assisting today's rally, here is a list of recommendations:
Walk on Sidewalks and Stay off the Streets

Carpooling is Recommended

Demonstrators are encouraged to bring Sunflowers/Signs/Flags/Ukrainian Shirts/Water/Snacks

Practice Best Health Practices

Get vaccinated

Wear Mask
If you take part in a protest, you may:
Distribute leaflets, flyers, or other literature on your own property or on public sidewalks, parks, and plazas.

Picket or protest on public sidewalks, parks, and plazas as long as sidewalks and building entrances are not blocked.

Chant or sing protest songs on public sidewalks, parks, and plazas.
You may not:
Block access to sidewalks or buildings.

March in the streets without a permit.

Disrupt counter-protests.

Engage in a speech that is obscene, makes knowingly false statements of fact, or that is likely to incite an immediate disruptive or dangerous disturbance.
Times and Dates are subject to change. Please contact the event organizers for the most up-to-date information.