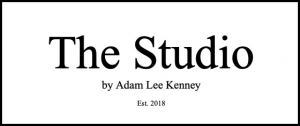 The Studio by Adam Lee Kenney is a fresh new look to the heart of Silver Lake. With 20+ years of talent and experience from master and senior stylists, colorists, and educators, the studio team will provide you with the cut or color you've been dreaming of. Classic or cutting edge, male or female, the studio modern and relaxed approach to hair will make you feel a part of the Los Angeles' elite.
The Studio provides longer appointment times with world-class stylists and barbers, all within a welcoming high-end atmosphere. The salon has a complimentary beverage service and a waiting area to sit back and relax before, during, and even after your services.
Nestled in the stylish neighborhood of Silverlake, blocks away from Old Hollywood, the luxurious space is truly a reflection of Adam's trend-setting style; a welcoming and hip environment that inspires and caters to its exclusive clientele. Our spacious salon has a minimalist, loft-like industrial design that is distinctly unique and modern. Flooded with natural sunlight during the day, the cozy, modern space has an intimate yet airy feel.
Additionally, The Studio is furnished with custom decor and an impressive private art collection. While the primary desire of The Studio is to make you look and feel your best with top notched hair, we double as an art gallery. Our all-white design is blasted with pops of color from art pieces flooding the walls done by local Silverlake artists and we encourage all our guests to lose themselves in the relaxing feel of the stylist's touch as well as the pieces on the walls. If one speaks to you, it's all yours to take home with you as well.
While the look of the salon sets the tone for a high-end experience, it is the friendly, personal and attentive service paired with the highly talented styling team that truly makes The Studio one of a kind.