Have you been looking to get out and golf during the summer? Are you looking for a place to golf that's fun without being too competitive, too busy, and with a great cafe to boot? Then you can't beat the 9-hole, 3-par course at Los Feliz. A mainstay of the Los Feliz golf scene for years, this is the kind of place where friendships are forged, love of the game begins, and, most importantly, good times are had. Better still – the course is back. 
Fully Recovered from Remodeling 
As some of you may remember, the course didn't always look as great as it did now. In fact, members of the Silverlandia staff remember going to the course when it was being remodeled, only to find that you could play but a few of the holes. (At least you could play them as many times as you wanted before leaving.) All that's done with, mercifully. 
Today, the course looks as great as it ever did. There are many self-stylized "serious" golfers who may look down on a par-3 course. However, there are few better ways to work on your short game, to see what your irons really can do before you head out to a tournament. There's certainly no better way to do so with family and friends.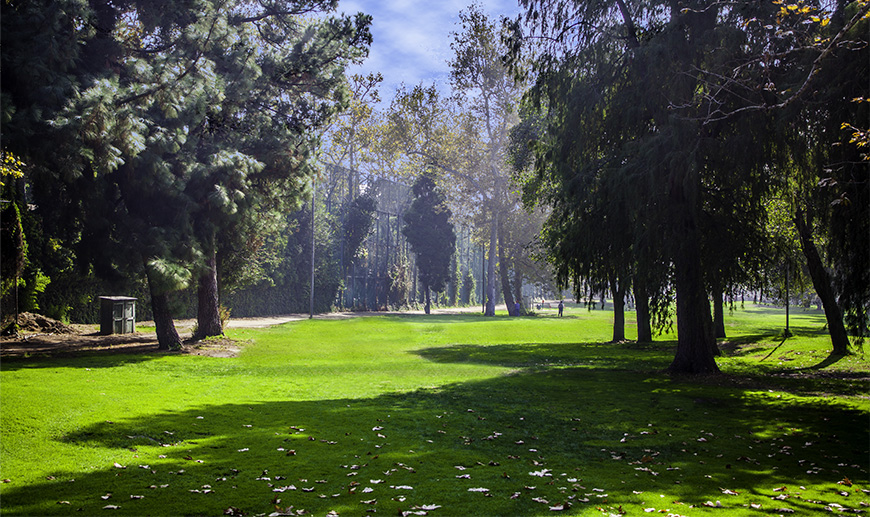 The Game Continues After the Course 
If you're looking at these pictures and thinking "that course looks vaguely familiar," you'd be right – it was featured in the movie "Swingers." There may even be movie nights during the summer so that you can do more than just swing the clubs. Of course, once the game is over, then one of the best parts begins: the post golf meal. If you're like so many of us in Silverlandia, you've absolutely headed to the adjacent cafe without actually playing golf, as it is that good a diner. 
To learn more about the golf course, head here.