Echo Park – Everyone was surprised when, on March 20th, a video of a black Tesla went viral: the car goes airborne while zooming over the crest of the hill at Alvarado st, before 'landing' loudly on Baxter st, one of the steepest roads in LA. The vehicle, which was rented, later struck two parked cars and some trash cans. Luckily, no victims were injured.
As of today, the driver has not been identified yet. The Tesla was abandoned at the scene. Jordan Hook, one of the neighbors from Echo Park, had his car totaled after the accident. Fortunately, and thanks to the generosity of the community, he was able to buy another car through a GoFundMe, which raised money for him. His insurance provider also covered some of the costs.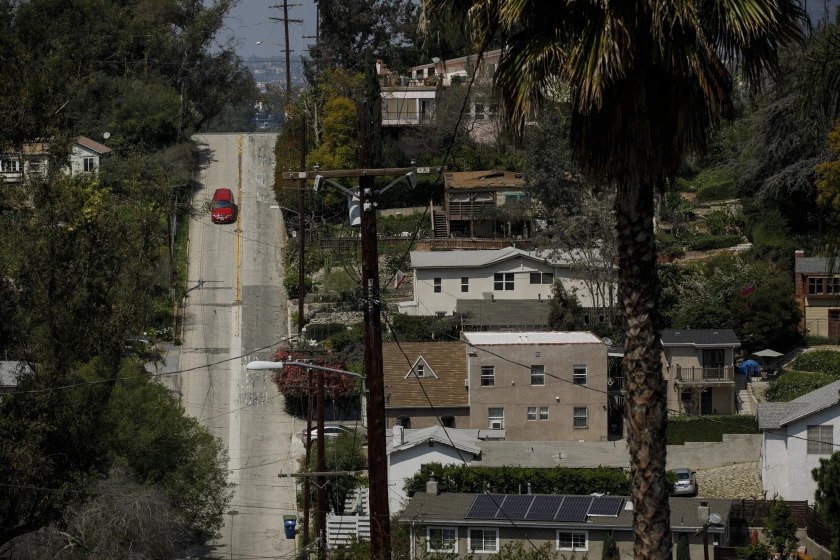 Unsafe Practices 
Apparently, people still have not learnt the lesson and there are claims now of motorbikes and even vans doing the same stunt. Councilman Mitch O'Farrell has declared in a statement that "we cannot legislate the foolish desire to act in a way that places greater value on social media engagement rather than people's safety".
Baxter St. has a 33% gradient, making it the third steepest road in Los Angeles and the 10th in the nation, as specified by the Los Angeles Department of Transportation. Today, hills must not be steeper than 15%. 
A few neighbors consider that installing speed bumps might be a good idea to prevent stunt drivers, followed by building a traffic circle and with adding surveillance cameras coming in third place, according to a survey conducted by The Eastsider.