There aren't many other cities where gentrification is such a major dynamic as here in L.A., and Silver Lake and Echo Park is the hot spot within the hot spot.
It's an issue that's sure to rile people up, and there's certainly two sides of the coin depending on the stake you hold.  No matter what you think, the phenomenon is undeniable.
On one hand, you have homeowners, strip mall owners, parking lot companies, developers and the "whale" real estate players that certainly stand to gain from the influx of the demand for this high-density, big money real estate.  Just sit back, watch everybody's else lease expire, and reap all the benefits of crazy equity when a new renter swoops in for a record lease.
Indeed, buying space in the neighborhood is a top-tier investment.  If you bought it back in, say, the nineties, some might think of you as a genius.
Then there's the shop keepers, the restaurants, the apartment renters who are right under the million-pound hammer when their lease is up.  It's not too common that the increase in rent could be in the hundreds percentile.
I've heard plenty of first-hand stories of small-time shop keepers and rent-controlled tenants being driven from the neighborhood because because when they signed up ten years ago their rent was less than an eighth of what it's going for now.  It's a tough pill to take: everyone else wants to be here.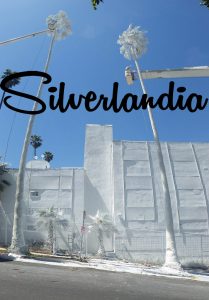 This week, Curbed L.A. reported that a large chunk of businesses on the corner of Sunset and Alvarado are up for sale as the majority of the tenants' lease are set to expire.  Then there's the massive City Lights mixed-use development ready to go up on Hollywood and Sunset.  Both will be spectacular– walk-able destinations for shopping and trendy new shops.  The problem is, some locals will no longer be around to enjoy it.
The Change in Silver Lake is Real
For those who have been around long enough, the transformation of this area is so apparent from decades back when one would have to think twice before braving the rugged and dangerous streets of Alvarado or Silver Lake Boulevard .  But now, it's crowded, it's vibrant, there's a plethora of ethnic cuisines and new bars and music venues to fit any taste.
For space brokers, it's not gentrified, it's "revived", "renovated", "rejuvenated", "modernized."
Take a look around, and indeed it has become a destination for events, nightlife, office space, fine-dining and some of the most breathtaking home renovation projects.
Silver Lake and Echo Park are quick risers on the list of neighborhoods visitors of L.A. mark on their map to see.