Whether one is a local or a tourist, the Silver Lake Reservoir is a must-see. This reservoir consists of a trail of about two miles that is unpaved and dog friendly, an incredible gem in the middle of a residential area in Silver Lake, Los Angeles. If you want a nature-filled, relaxing time, the Reservoir will not disappoint.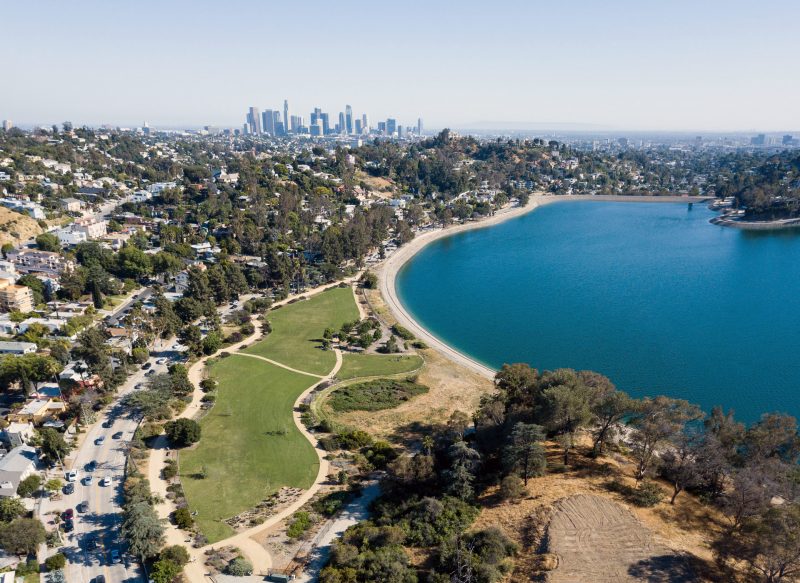 Submerge within a community favorite while having a nice view of captured water in the middle of Silver Lake, LA. In addition, come across a dog park, a meadow with benches and flowers, hipster houses, another park, and of course, the lake. 
Street parking is very accessible and the area is very well maintained. Get a workout in or simply have the reservoir be an outlet in clearing the mind and relieving stress. Silver Lake Reservoir is truly an enchantment for everyone to see, and is perfect for sunsets.
Silver Lake Reservoir
1854 to 2246 Silver Lake Blvd
Los Angeles, CA 90026