Works of Art Hair Studio invites stylists to attend an educational experience provided by owner Art Cardiel.
LOS ANGELES, June 11, 2018 (Newswire.com) – In coming weeks, Art Cardiel will host a class at Works of Art Hair Studio to educate local Los Angeles stylists on new techniques, products and modern cuts. Hair is a major proponent to someone's "look." It is not the general appearance that is seen in public, it is a choice which someone has put thought and effort. Years come and go, as do the trends accompanied with them. From silver hair, crazy curls, shaved heads and anything in between, there is a consistent search for something unique and different. For Cardiel, knowledge of circulating styles is priority in such an erratic sector of the beauty industry.
According to Cardiel, many trends go out of style, but learning never does. The class will cover trends and changes to how hair is styled.
"The industry is ever-evolving, and it's important to stay up to date. As a business owner it keeps me on my toes," said Cardiel.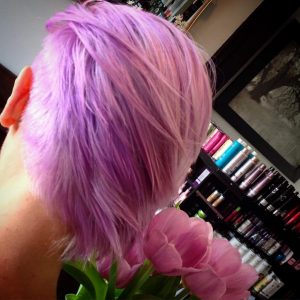 Cardiel is no stranger to fashion research, seeing how it is an inspiration to both stylists and clients. Sixteen years ago, Works of Art was opened to the public as a quaint upstairs hair salon in Los Feliz, a trendy Los Angeles neighborhood. Cardiel mentioned he has watched the neighborhood grow around him, fully aware "it" would happen. It being the popularity of his salon. With hawk-like focus and tireless energy, Cardiel has earned and maintained the trust of those who've undergone any transformation. Clients are willing enough to drive hours, returning for the satisfactory feel after another session in Cardiel's chair.
"No two heads are the same … I get this," he said in respect to those who've returned to the salon time and time again. Cardiel added he's overjoyed by "loyalty of the clients."
By hosting the 2018 class, Works of Art aims to provide not only an educational experience but a festive one as well. As the salon has grown and evolved in its own tangible ways, Cardiel has also let his techniques move with the rhythm of the industry. Through this upcoming event, he won't be alone when experiencing changes in the style world. Clients receiving a haircut in Los Angeles should always feel confident in their stylists, and the class poses as motivation to bring local professionals up to speed.
There is a slow, steady evolution and it's important to freshen things up just enough, along with minor re-branding, thus yielding consistent energy and excitement in the studio. Cardiel's time invested in honing his skills as a stylist is held in high regard and keeps clients returning. Ultimately, all of these aspects tied together preserve the appreciation of this profession. Clients from both the beauty industry and the film industry have faith in Cardiel's expanding skills, and he couldn't be more elated to open his doors to those willing to expand upon their knowledge as well.
To find out more about the Works of Art hair salon or to make a press inquiry, call (323) 667-0072.
Source: Works of Art Hair Studio