The Silver Lake Flea Market is a hidden gem to the area specializing in vintage, homemade, home decor, art, collectibles, antiques, and crafts. It is truly the perfect place for anyone looking to browse and buy something unique from a small business. Located between Echo Park and Silver Lake, getting it is easy and there is free street parking or paid parking lots close by. 
The Silver Lake Flea has been compared to the infamous Melrose Trading Post, however, they pride themselves on "a cuter, smaller scale that's not as overwhelming to browse and shop." Voted the best shopping in Los Angeles, the flea market has an array of unique items that are not found anywhere else. Everything there is one of a kind and there is something for everyone. From plants to handmade patchwork jeans, to stone rings, every piece sold is beautiful and bound to catch attention from others. If you are curious about what items they sell, you'll find they have full Pinterest and Instagram profiles dedicated to the vendors.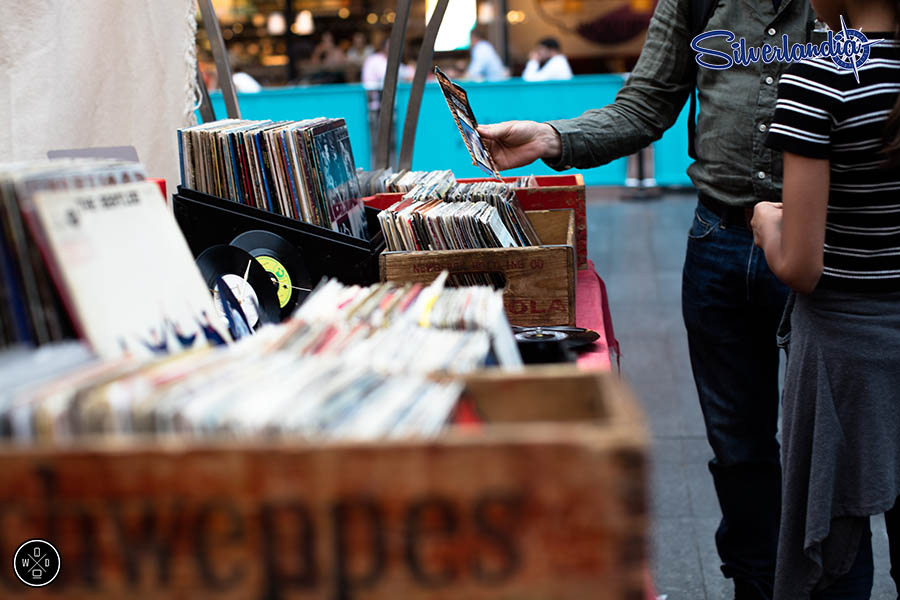 One of the cool things The Silver Lake Flea does is get the community excited to shop and interact with each other. For example, on Easter 2021 they left Easter eggs around the vicinity and each egg had a cash reward inside from $1 to $20, and photos of happy shoppers can be seen on their Instagram. They know how to make everyone feel included, even if it is your first time showing up or if you have been a regular for years. The Silver Lake Flea is full of friendly vendors, shoppers, and love all around. 
If you are a local vendor and want to set up shop, spots can be purchased online for only $85. You will need a seller's permit, however, if you do not have one already, but these are easy to obtain online. If for some reason the date you would like to set up is sold out, you are able to be put on a waiting list and someone will notify you if there are any cancellations. 
The Silver Lake Flea is located in the lot behind Taix French Restaurant at 2007 Reservoir St. Los Angeles, CA 90026. It is open Saturdays from 9:00 am-3:30 pm and Sundays from 10:00 am-3:30 pm for all your handmade, vintage needs!
For any questions, please call (323) 467-0623 or email them at info@silverlakeartcraftvintage.com