Los Angeles, CA, June 28, 2018 (Newswire.com) – Makers of Silverlandia, the wildly-popular printed map and neighborhood travel guide of the eclectic neighborhoods of Los Angeles' Eastside, are announcing the availability of a limited amount of advertising space in the highly-anticipated 2018 Summer edition.  Local Los Angeles businesses are invited to join the community of advertisers with a joining deadline of July 19.
In the map, each participant and advertiser showcase one another throughout the neighborhood by displaying cleanly-printed, Disneyland-style fold up maps that guide you through a variety of small businesses that cover entertainment, nightlife, dining, services, shopping, and more.  Currently, there are several listing squares and portions of pages left in ad space.
According to Urban Dictionary, 'Silverlandia is the name for all the locations in and around Silverlake, Los Angeles California. Including Silverlake, Los Feliz, Echo Park and Atwater Village'. This is one of the most important commercial areas in southern California, featuring hundreds of businesses and events that attract locals and tourists from all around the country. Thus, the Silverlandia Map became the first interactive neighborhood map that served as a comprehensive guide towards the best activities and services in the area.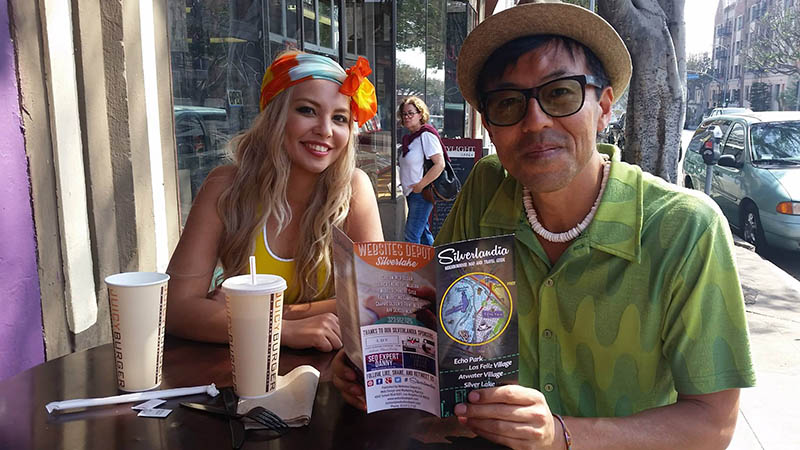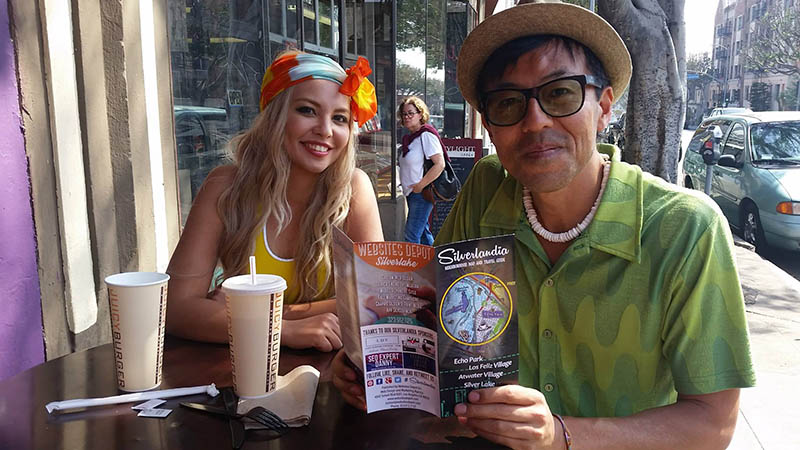 The Silverlandia map was first released in 2014 as a community-first publication serving as a partnership among local businesses in Silver Lake. The main idea behind the guide is to bring together business owners in the area to promote their unique storefronts, restaurants, services, and activities. The new version, to be released in late 2018 features a major update on the overall design and business listings.  Also currently in development is the creation of a mobile app to complement its classic online and printed versions.
Considering that most of the users in the area rely on mobile devices to make queries, especially for local products and services, the Silverlandia app is a logical step ahead. The online version of the guide already featured responsive design in order to easily reach mobile devices. Now, with the implementation of the application, it will be easier and faster to find the businesses listed on Silverlandia. The app will also allow to contact them directly and get all the necessary information (address, hours, etc.) through it.
The listings on Silverlandia contemplate several concrete categories like events, art, food, shopping, fitness, outdoors and music. The map is also a very useful tool for local realtors. Along with the new app as well as the digital and printed guides, Silverlandia team also implements representatives who distribute the maps in person and have a direct contact with business owners. The company distributes around 100.000 maps every year, which can be usually seen in local storefronts, bars, and restaurants.
Silverlandia is an initiative of local businessman Danny Star, CEO, and founder of the Silver Lake-based boutique Digital Marketing Agency Websites Depot. Silverlandia and Websites Depot as a single entity was awarded 'Best at Boosting Your Business' by the Silver Lake Chamber of Commerce in 2016. Mr. Star is known to participate in many local events and maintains close relationships with local business owners, celebrities and artists.
All businesses, non-profits, and artists in Silver Lake, Echo Park, Los Feliz, and Atwater Village are welcomed to list their services or events on Silverlandia interactive map through the many listing options available online. Representatives also visit businesses and distribute printed maps along with useful information for both shoppers and business owners. For additional information, or to contact Silverlandia directly, call (888) 477-9540. The company also welcome walk-ins at 4343 Sunset Blvd #201, Los Angeles, CA 90029.
To make a media inquiry, please call (213) 332-9255.
Source: Silverlandia