Tax Day March After Party with Billy Kheel
The City of Los Angeles continues to influence and inspire Silverlake's talented local artists, the city is gradually filled with several cultures, history, and diversity. How could you not build imagination?. Here at the Los Angeles County Store, located around the local neighborhoods Los Feliz, Silverlake, and the Echo Park area, you will find genuine hand-made goods and antiques designed by your lovely local artist. Los Angeles County Store thrives to keep tradition for Westside Los Angeles by inviting artists to showcase their artwork. Billy Kheel, Los Angeles based artist who has been exhibited nationally and internationally, and has been featured in phenomenal publications, will be at the store sharing his revolutionary-inspired installations. This is Billy's second installation at the store, his first was a life-size diorama that addressed the Los Angeles River issues. This month's installation will premier after the Tax Day march that is being held on April 15 until the end of May, where refreshments will be provided for our marchers.
Billy, has always been artistically inclined, and majored in oil painting in college, but it wasn't until he moved to Los Angeles that his art career skyrocketed. Living in Los Angeles has greatly impacted Billy's artwork. His inspiration ranges anywhere from art classes to the streets of Downtown's fashion district, where he was moved by fabrics and designs that later was developed into his artwork. Whether it's the revolutionary Che Guavara and the Cuban Revolution, or simply Molotov Cocktails, are currently Billy's primary interest.Billy's installation that will be at the Los Angeles County Store, was influenced  on national events that he witnessed at the Women's March Day that was held in January. His interests in these events are to due to the ability of expressing anger and resistance, and through this he created an installation that enabled people to express this anger and frustration through a violent, non-violent way.
After the exhibit is showcased, Billy plans for a future project that will take him overseas to Santa Domingo in the Dominican Republic where his family often travels to. He will display his artwork there, he finds the island of Hispaniola very inspiring and connected to his family history. Shortly after that adventure ends, Billy will continue to show his admiration for the local neighborhood he grew to love for the past 12 years and announce his art shows soon around the Edendale area (Los Feliz, Silverlake, Echo Park).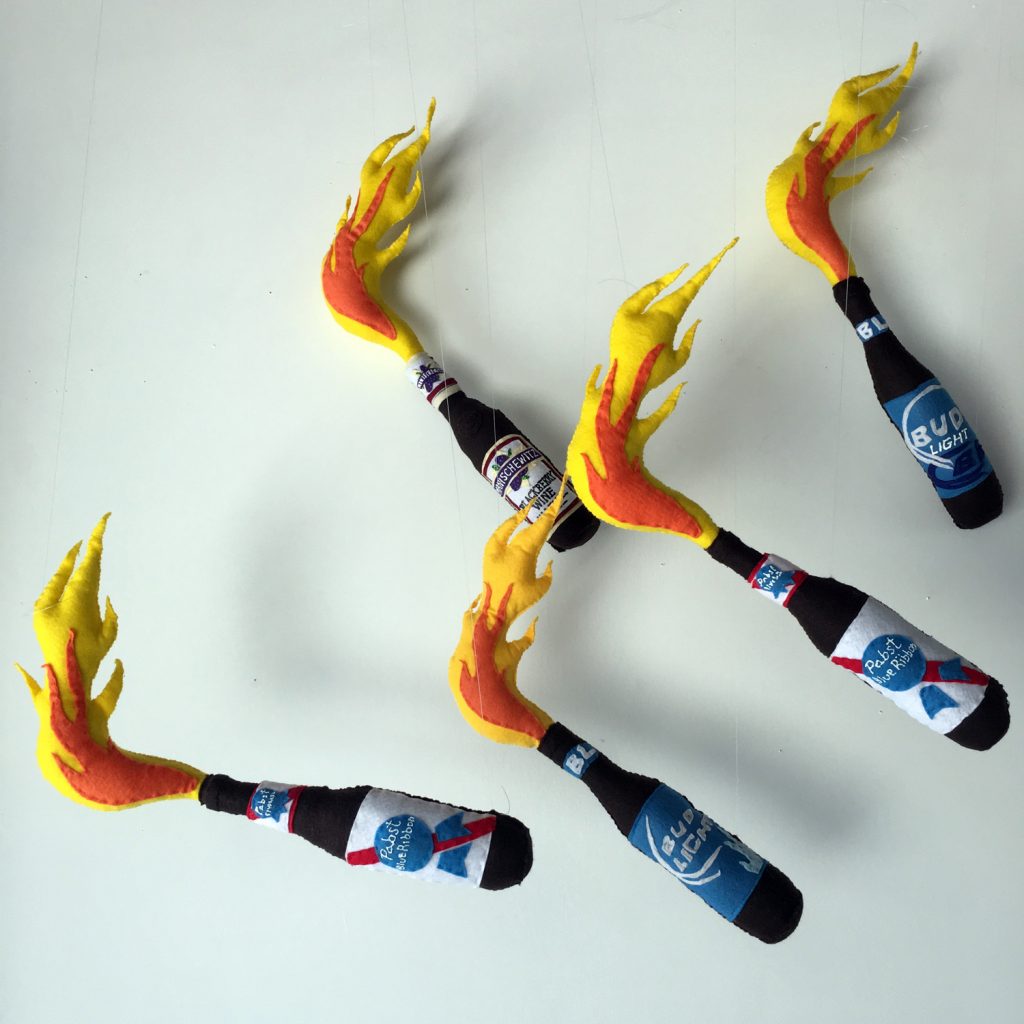 Not only is it important for Silverlandia, but for Billy to keep the neighborhood exciting and that it doesn't lose its purpose for art, he hopes to become the Art Mayor of Edendale! At the LA County Store they support Billy's keen eye for art and can't wait to share with the rest of the community, come join us and have a molotov cocktail, it is violent yet nonviolently refreshing! 
Tax March Day After Party with Billy Kheel