Wackos has had a long history here in Los Feliz, Silverlandia. "Wackos" was firstborn under the ownership of  Barbara Shire and her husband, Hank Shire. Barbra kept the business alive by selling her hand-crafted soaps and her husband helped by designing the graphics for their shop. Of course, running a small business can get tough without some proper help, so they had their two sons, Peter and Billy join the family in running their store. As the years went by, Billy became the sole owner and reincarnated the shop into "Wackos", which has become one of LA's must-see attractions!
Wacko's Soap Plant in Los Feliz, Silverlandia is said to be a great visual representation of the city's eccentric personality. From the vibrant colors that dance all over the shop to the interesting nick-nacks that inhabit the shelves and drawers, This artistic safe heaven is a must-see while out and about in the lively city of Los Angeles. Whether your a comic book nerd, an action figure lover, an art/music collector or just a fan of the bizarre,  Wackos is a MUST. Don't forget to experience the incredible art gallery that is located inside. La Luz De Jesus has been a key role in showcasing some of the most incredible lowbrow artists all over the world.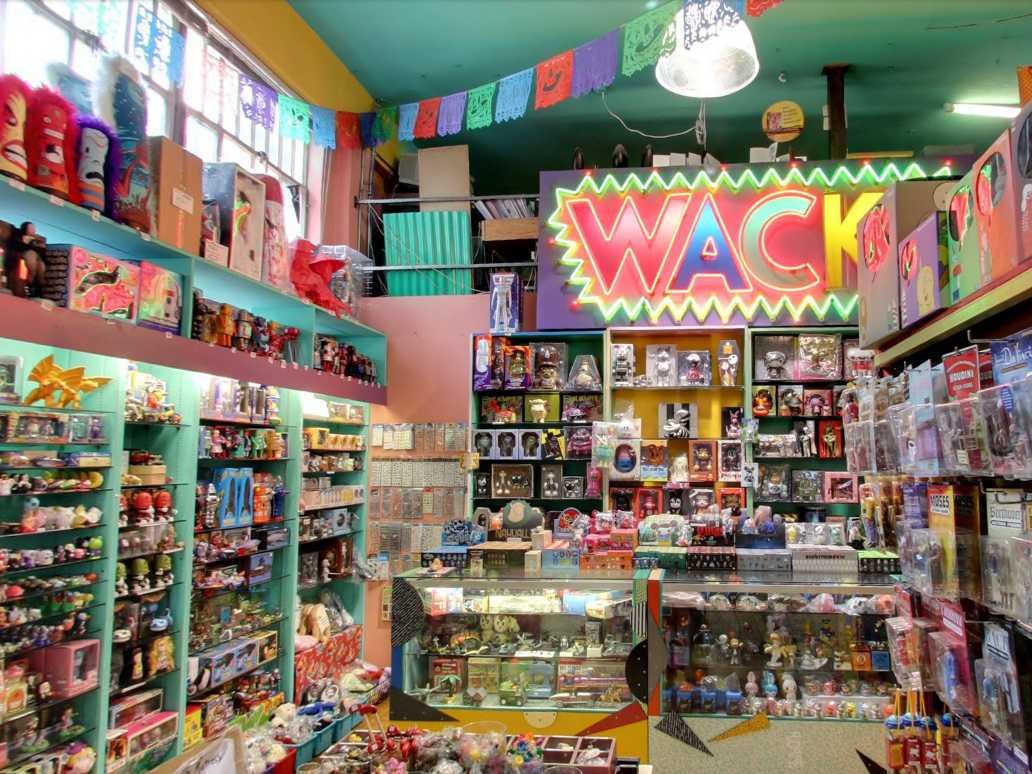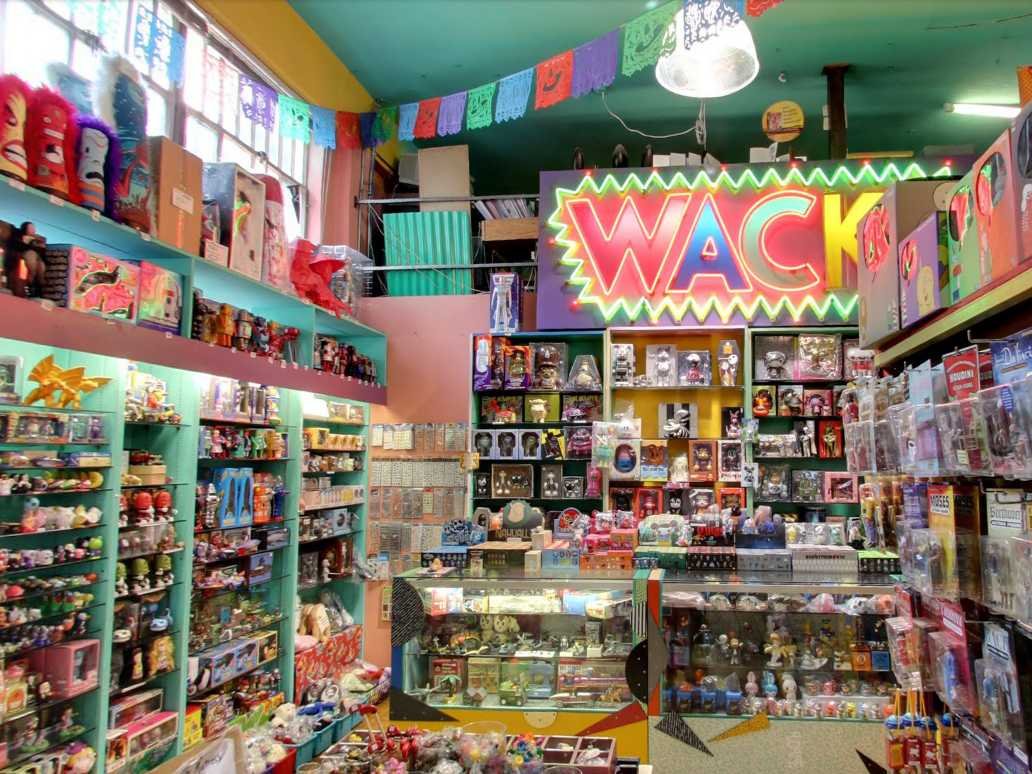 We love Wackos not only for its memorabilia and art but also for the fact that it's conveniently located only 20 minutes away from the world-renowned Beverly hills and approximately 10 minutes from downtown Hollywood, what's not to love? Next time you find yourself in Los Angeles and need a legendary place to shop and enjoy some radical art, keep Wackos in mind.
Soap Plant / Wacko
4633 Hollywood Blvd, Los Angeles, CA 90027
(323) 663-0122
| | |
| --- | --- |
| Monday | 11 AM–7 PM |
| Tuesday | 11 AM–78PM |
| Wednesday | 11 AM–7 PM |
| Thursday | 11 AM–9 PM |
| Friday | 11 AM–10 PM |
| Saturday | 11 AM–10 PM |
| Sunday | 12 AM–6 PM |