Local Shops in Silverlake
While Silverlake is the Brooklyn of Los Angeles, echo park and Los Feliz are also fashionable local neighborhoods, that are heaving for sun-loving hipsters.
I like my money where I can see it hanging in my wardrobe, in Silverlake you can find Inspo in everything around you, here are some stores you must visit when you are around the area. The question then isn't what you'll buy, but rather where. For those who love window shopping and spending major bucks, here are some recommendations, from vintage to designer.
Below take a look at those shopping boutiques around the area.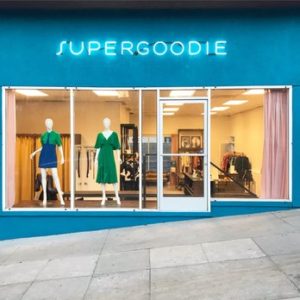 Vintage + Modern secondhand clothes are electric, yet curated mix of women's clothing and complement,
with LA VIBES and true vintage modern secondhand and a bit of new, you will find many colors and prints here.
Fashion is sustainable
Supergoodie is the Vintage shop to go!
If you are around visit Foresta, is a department store located in Silver Lake, find brands such as Adidas, alo, calvin Klein, Canada goose, and many other brands, is exclusive with a unique point of view on clothing, fashion accessory, and beauty. The coolest thing about this boutique is that you can go with your husband or kids since they have clothes for them too.
For skateboard affectionate, this is the place to go, enjoy your outdoor activities at the maximum level
Modern shop for trendy, designer apparel, shoes, swimwear, and lifestyle accessories for men and women. The best of this store is that they have same-day delivery in Los Angeles through Shipsi. So if you ever have a date or an event and don't feel like going shopping just check their website and order online, just like delivery food
European-inspired boutique with a curated selection of clothing, home decor; apothecary items.
Visit the shop and get in love with all the goodies, you can do the shopping for a home here and there is a kid section which is awesome
    The Reckless Unicorn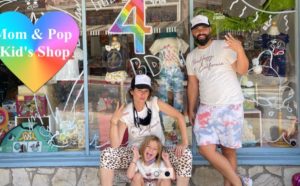 The Reckless Unicorn is a small boutique born out of a love for family, founded by Annie Segal and Dereck Reckley, influenced by their own reckless unicorn Violet. You'll find unique pieces and limited editions.
Proudly from living in Silverlake, you can find sweaters as the one feature here with the print " Los Feliz & Silverlake& Echo Park & Atwater & Frogtown. A perfect plan to go with family, kids will love to visit the place since they can find trousers, tools for school like crayons and colorful notebooks. Did you have a baby? new family members are welcome too! such an amazing place to get an authentic item, and as mentioned before Frogtown Silverlandia items.