Who says no to Chocolate? Well even if you'd say no to Love, definitely you wouldn't say no to chocolate right? Chocolate has a beautiful history, but let's not get into the boring stuff, because today is 7th of July world's chocolate day and let's explore the best chocolate shops making sound in the city of Los Angeles. According to Yelp here are the five best chocolate shops in Los Angeles;

Every business has a story to share. LetterPress Chocolate has been founded by a couple who had a great love and passion for chocolates while studying in Southern Califronia. Just as it sounds these chocolates are beautifully crafted and unique designs and letters are pressed into the chocolates adding an artistic experience to it, rather than eating just another tasty  chocolate.  The uniqueness about LetterPress Chocolate is that they process chocolates from roasting to molding it, pressing the beautiful arts into the chocolates. You're not eating just chocolates, this chocolate that you're eating also has a sense of art and culture of Los Angeles embedded into it and that's what makes it a scrumptious piece of chocolate.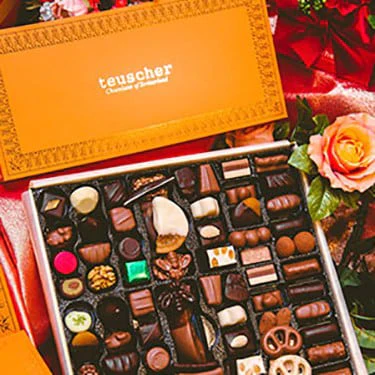 Just like France holds the mighty fame for making the best Wine in the world, we all know we would go that extra mile to get that mouth watering addictive Swiss chocolate. Even though Switzerland is famous for making the finest chocolate you still can taste the most fresh, finest Swiss chocolate in LA. Well what's so special about Beverly Hills teuscher chocolates is that they craft & ship small batches to their 20 stores around the world every single week no matter what. This means that you may have the freshest and finest Swiss chocolates in your mouth, the same week they were made in their kitchen in Zurich, Switzerland. Isn't that tempting enough to try the finest swiss chocolate in the most magnificent Beverly Hills? Well now you know where to grab them.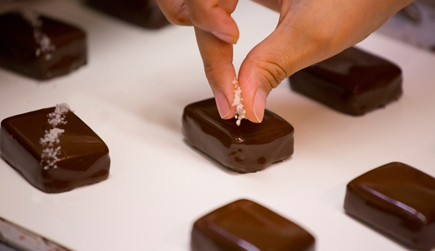 John Kelly Chocolates is all about quality and creativity. It is an award winning national chocolate brand which you can find 19 unique variations since its birth. John and Kelly has poured their heart and soul into it and made high quality chocolates taking off its simplicity but making chocolates more sophisticated. Well life would be boring if it's too simple, and we do all sorts of things to make it complicated right? Then why not Chocolates too. Their flagship store is located in Beverly hills and you can find varieties of handcrafted chocolates made with lots of love.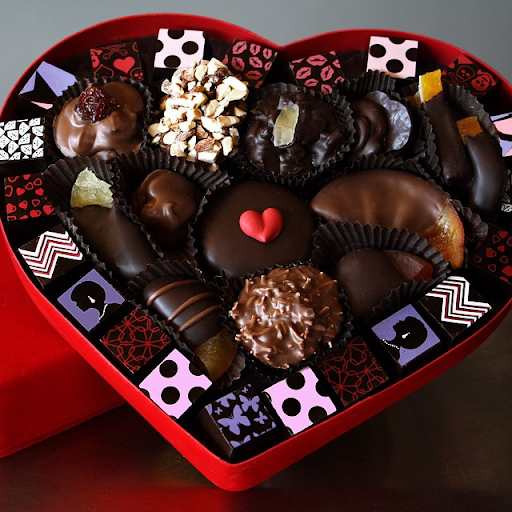 If Chocolate is an art, then Compartes chocolate it is. You would be mind blown when you visit their store seeing all those hundreds of varieties of chocolates with different shapes., types and flavors. Literally you'd feel like you're in the chocolate winter wonderland. Compartes chocolates are hand made by a team of chocolatiers in their chocolate kitchen fusing chocolate with art, style, design and fashion. If you're in the lookout for delicious artisan chocolate confections, truffles and gourmet then Compartes chocolates it is.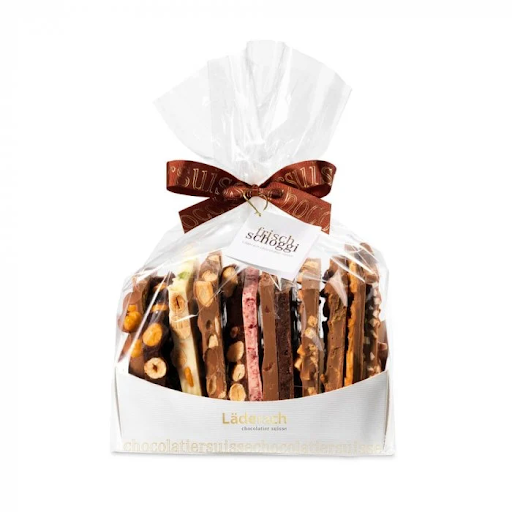 Läderach is one of the greatest Swiss chocolate manufacturers who has patented its manufacturing process for making thin chocolate thin-walled hollow balls for truffles. They focus on manufacturing exceptionally flat thin nutty chocolates to all the chocolate lovers out there. The company is a family owned business extending its business and duties to its third generation now. Thus far making marvelous chocolates in Switzerland and spreading the chocolate love around the world through many outlets. 
Well how was your chocolate tour? Now you know the finest chocolate places in Los Angeles you must try when you get that urge of a sweet tooth or save the place in your mind for your next Valentines to spoil your love with showers of chocolates.
Which chocolate outlet would you wanna try first? Let us know below in the comments section.
 "When it comes to chocolate, resistance is futile."-Regina Brett.