Have you been looking for a bar where you can get a drink? Do you want a bar where you can come in with a friend, get a drink, and just kick back? That's "The Drawing Room." Throughout all of Silverlandia, we have some of the most unique, upscale bars that you'll find anywhere. There are bars that will show you things you've never seen before. Then, there's a great bar like "The Drawing Room." Instead of trying to provide you with a new experience, it's providing the best dive bar experience you'll find anywhere. 
"Come in as a Friend, Leave with a Stranger" 
That's the slogan they have on their Instagram feed, and it's exactly right. Indeed, the title we chose for this bar comes from a line on "Tripadvisor" that was posted years ago, but is just as true today as it was then. If you've got a friend that you haven't seen in a while and want to catch up with, or if you want to get a drink tonight and see if you can run into some fun (or some trouble) then this is absolutely the right Silverlandia bar for the evening.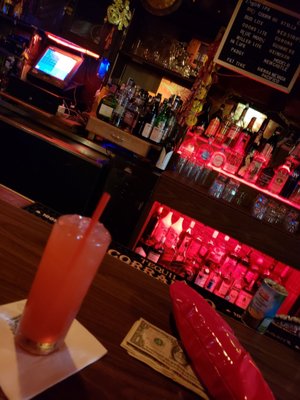 Good Times
The phrase "dive bar" tends to have a negative connotation. There's an idea that somehow a "dive bar" is lesser or worse. Nothing could be further from the truth. Instead, a "dive bar" can be great. Literally, it's something that you can "dive" into – you can jump into this bar and leave the rest of the world behind. You can strike up a conversation with someone you know, or someone you don't, have a drink, and then have a tremendous time. 
If you want to check out the Drawing Room for yourself, their Instagram feed is here.