Since the vaccine has been open to everyone ages twelve and older, cases of COVID-19 have been dropping. As soon as COVID restrictions were lifted on June 15th, everything changed in California. Masks were no longer required, more places started opening back up, and the places that had been open now had fewer restrictions.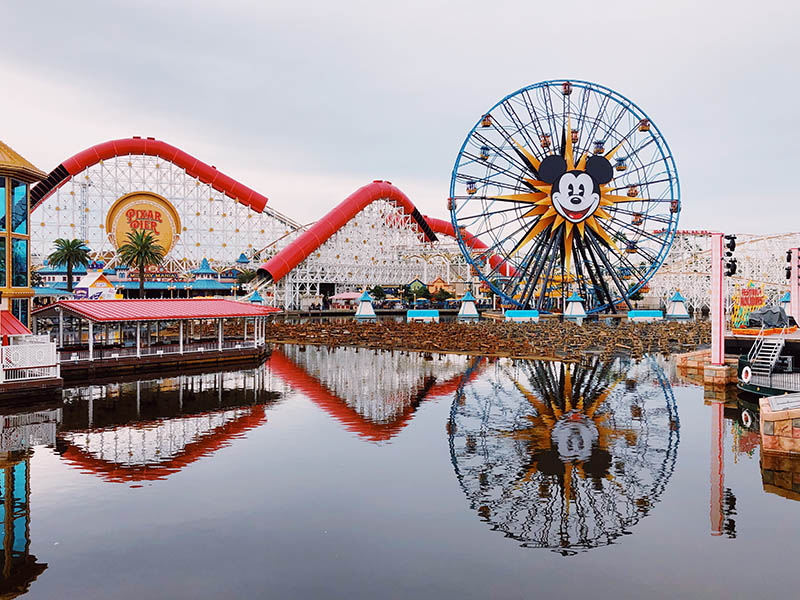 Post Restrictions
Disneyland has been open since April 30th. Before June 15th, however, Disneyland took as many precautions as they could. Since then, it has completely changed. Wearing masks is no longer required, and the park was able to increase their capacity. People have been thrilled they do not have to wear masks anymore, especially when you're at the park all day. It gets hot wearing a mask, as we all know. 
There were still some precautions in place, though. Some of the attractions still remain closed, the fireworks have not started back up yet, and the meet and greets with the characters are still not available. But, people still get to enjoy the atmosphere, the great food, and the shopping experience that Disney Parks have to offer.
Single Rider Lines
 A popular Disney offering from before the pandemic were the Single Rider lines. These lines were very popular, since people do not like waiting in lines. This was a way they were able to get on the ride much faster by not having to wait in the regular line with your entire party. However, when they first reopened, the single rider lines were not allowed due to health and safety precautions.
This past Saturday, Disneyland announced most single rider lines are back up for both Disneyland and Disney California Adventure.  In Disneyland, the single rider line has been brought back to most of the big rides: Splash Mountain, Indiana Jones, Smugglers Run, Space Mountain, and Star Tours. In California Adventure, only a few of the single rides have opened: Radiator Springs Racers, Grizzly River Run, and Incredicoaster. This is good news to big Disneyland fans, for they will be able to get on those rides faster, allowing them much more time for all the other fun things to do. Unfortunately, Goofy's Sky School and Soarin' Over the World still do not have the single rider line. Additionally, the classic Matterhorn Bobsleds remains closed. It's still up in the air as to when it might return for the individual rider.
Progress
This is progress for Disney in this COVID world we are living in. Things are getting better and getting back to some sense of normalcy. Disney goers have more things to look forward to as more shows and rides are slowly coming back to the park. There are exciting things happening at Disneyland, so you must keep your eyes open for all the announcements that are happening.
Check out our website for more exciting news.