Tonight, right across the L.A. River from Echo Park and Silver Lake, Friends of Mount Washington School will be hosting a silent auction and festival to raise money for Mount Washington Elementary School.  Now in it's 11th year, past auctions have been a success, covering the costs of the festival and sending all proceeds to educational items kids need at the school.
The silent auction takes place at the beautiful Los Angeles River Center and Gardens and starts at 6 p.m and goes on until 11.  Tickets for entry are $30, and you can get two for $50.
Last year's proceeds covered the costs of PTA programs and upgrading the school's computer lab with Apple computers.  According to Friends of Mount Washington, 100 percent of tonight's proceeds will go to the school thanks to this year's sponsors of the event.
The event hopes to fund new benches, an outdoor classroom and robotics and gardening classes for students.  There will be tacos available, wine and tequila booths and also Lagunitas and Golden Road brewery stations will be on hand.  There is also child care available at $20 per child that includes pizza, popcorn, an animation station, a movie and a Cinco de Mayo-themed party.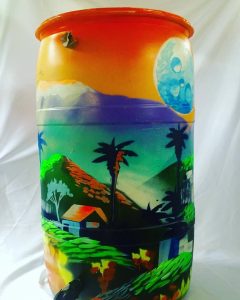 You can see a list of tickets, memberships and various items that will be auctioned-off at the Friends of Mount Washington website.
Some of the more notable auction items are Disneyland park-hopper tickets, Dodger tickets, special-designed jewelry, paintings, crafts and gift cards to a plethora of neighborhood businesses.
Directions to the Silent Auction and Fiesta
The Gardens are an event venue located right across the river from Dodger Stadium.  The best access is through the five freeway by taking the San Fernando exit.  You can also take Riverside Drive from north Silver Lake until it turns into Figueroa and make a left on Avenue 26.