Silver Lake – A lot of controversies was generated last April when our beloved Micheltorena Stairway Mural was whitewashed. Now the original artists took action on the matter and restored the original mural, which had been previously painted in 2015. 
Mandon Bassi, Corinne Carey, and Carla O'Brien could not have possibly done it without the collaboration of the Silver Lake Improvement Association. Genelle Le Vin, who presides the Association, considers the mural "synonymous with Silver Lake".
Carla O'Brien, one of the original artists, flew all the way back from Australia to lead the painting. In a public statement, she said: "The community's support for 'Stair Candy' and our original artistic vision has been overwhelming, in particular the strong support from Councilmember O'Farrell, the Silver Lake Improvement Association, and the Hollywood Sunset Free Clinic. Our work to restore 'Stair Candy' ensures that this public art piece will continue to be enjoyed by all Angelenos while fulfilling art's central mission of bringing people together". You can see some more photos from O'Brien, who has also painted other steps in a few iconic spots, here.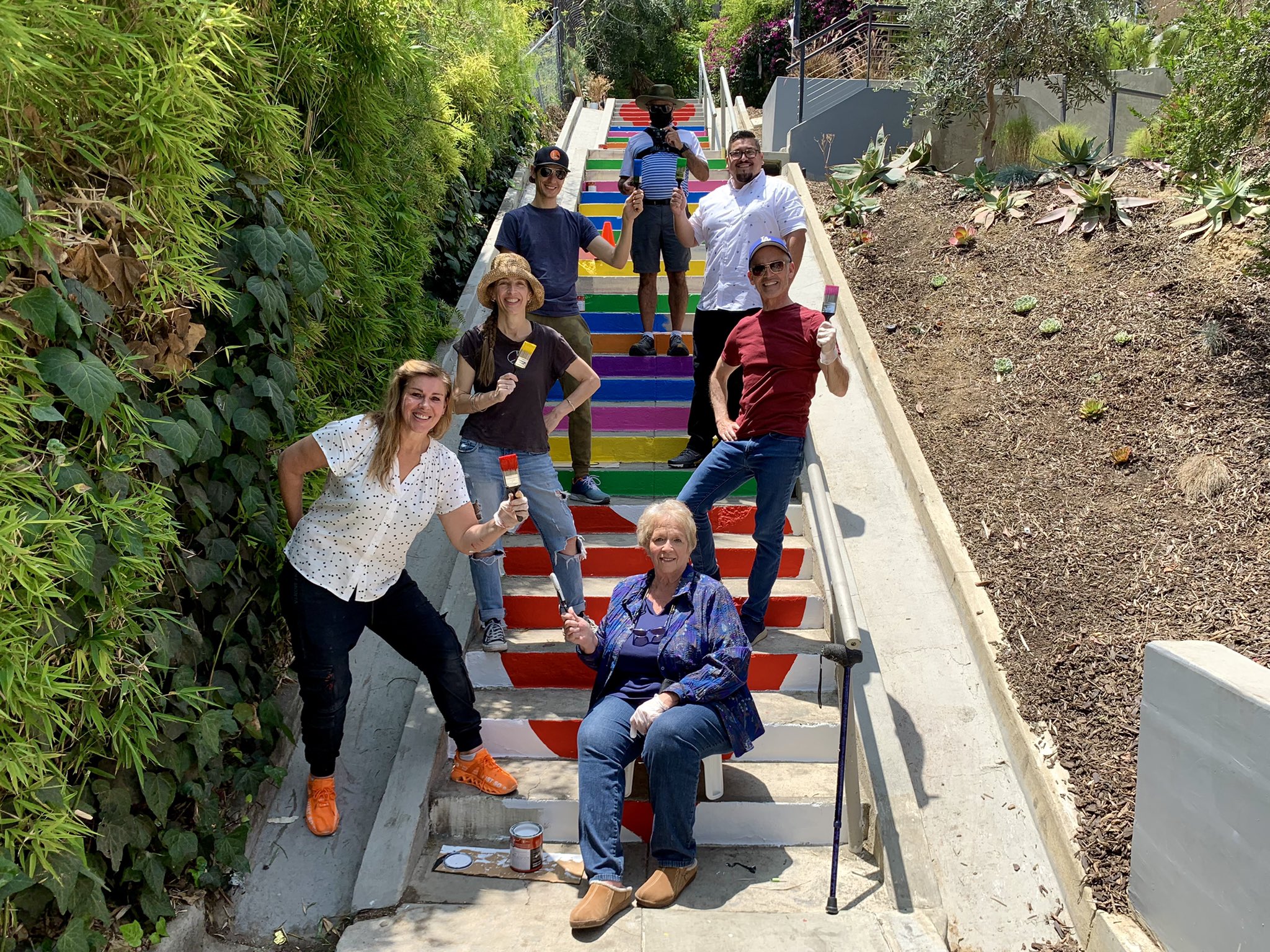 A Welcome Return 
The stairs have been considered a public art project since 2019 when the city's Cultural Affairs Commission retroactively approved it. Other than that, they are also a popular spot for walking tours and Instagram photos. 
In order to prevent this from happening again, the Office of Community Beautification applied an anti-graffiti coating this time, to protect it from further vandalism.
As of today, the City Council District 13 has not identified the person responsible for the whitewashing of the stairs.