"Do you know a good vegan place?" That's a question so many of us have been asked over the last few years. While it may not be an easy question to answer in many parts of the world (or even Southern California) it's easy for us to answer here in Silverlandia. That's because Echo Park is home to the Sage Vegan Bistro. Organic ingredients, non-GMO at all times, regenerative agriculture utilizing local farmers – Sage is as vegan as it gets.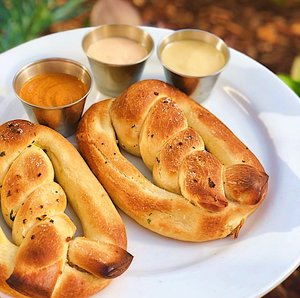 Vegan Food Done Right 
There's this weird misconception among so many that vegan food isn't all that tasty, or that it's somehow a lesser substitute for food prepared in other ways. A place like Sage Vegan Bistro shows that nothing could be further from the truth. Here, you can have delicious meals prepared by true professionals. 
One quick look at even the Happy Hour menu for Sage Vegan Bistro would disabuse one of this nothing. Between the loaded nachos, buffalo cauliflower, sausage pepper, and onion pizza and more, there are plenty of delicious dishes here that are all vegan all the way. The great 3 "Wing" Platter (tempura cauliflower in spicy buffalo, sweet and sour) is a Silverlandia favorite. 
More Than Just Vegan Food: Drinks
"Happy Hour" is about more than just vegan food. It is, of course, about discounted alcohol. Here, Sage stands out, too. Beer and Kombucha, Sangria, a Glass of Wine, Moscow Mules, Tequila Mules, and so much more – you can enjoy wonderful food, drink, and more, right here in Silverlandia. 
No matter which day of the week you go to Sage, you'll find a great drink special, too. Often, it's paired with food, as Taco Tuesday includes tacos and a margarita. There are site-specific specials on Sunday, which means they'll have something great for Echo Park exclusively. 
To see what Sage has to offer you and yours, click here.