Nearly everyone lists music as a hobby and we can partly thank recording studios for bringing music to us. Some operate independently while others belong to a larger business. Los Angeles has its fair share of recording studios, some of which are famous and which have been known to produce some great hits. There are many artists, screenwriters, actors, and musicians who come to Los Angeles believing that it's where they're going to get their big break.
Recording studios that have seen the best in the world
Visitors to the recording studios love the cool, dimmed, stylish interiors and brilliant recording equipment. Some even cater for an organized tour.
Who wouldn't want to stand in the 'live room' of the most famous recording studios in Los Angeles where vocalists and instrumentalists from the best in the world sing and play? The City of Angels is well connected to the Hollywood music scene and it has hundreds of recording studios, the most in the country.
Some of the recording studios aren't just about recording music but are linked to film production companies.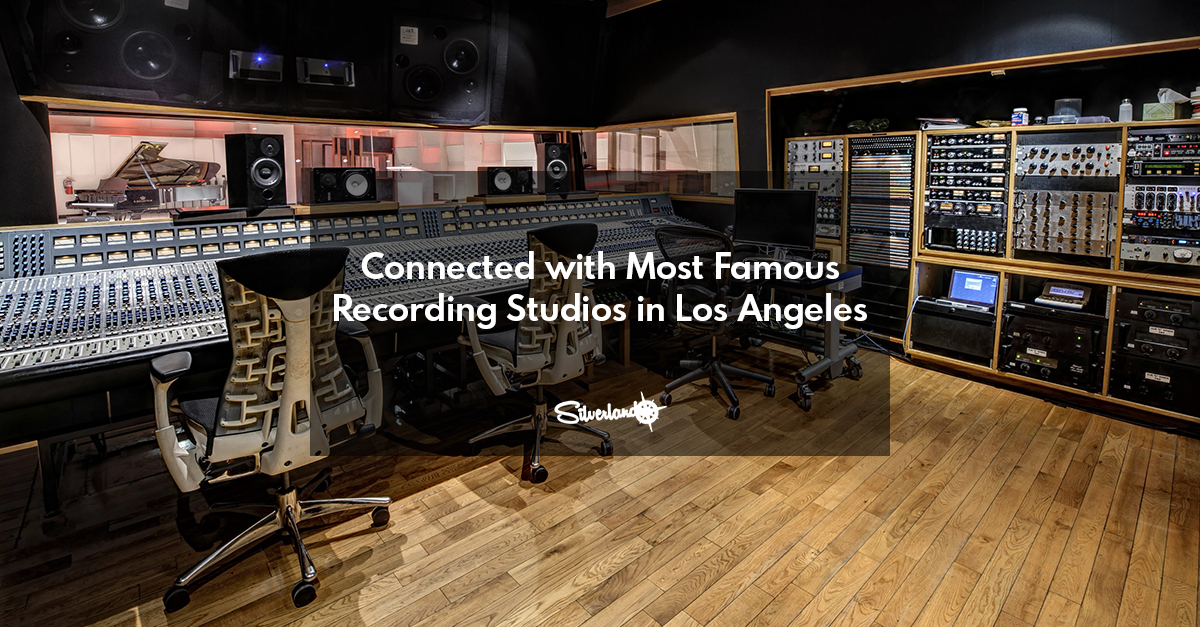 Some of the most famous recording studios in Los Angeles
Capitol Studios is one of these famous recording studios. It wasn't always a recording studio but it started as a production house for artists.
The studio has gone through quite a few renovations to ensure it remains vibey and upbeat. A host of well-known celebrities and artists have drifted through its illustrious doors. Some of these are Neil Young, Bob Dylan, Oasis, and many others.
More than just a recording studio
The Village Studios is another famous recording studio that has seen a host of well-known, popular top-selling artists using its facilities. This includes the likes of Phil Collins, Fleetwood Mac, the Rolling Stones, Lady Gaga, and many others as well. The studio also has a ballroom and auditorium to host other events throughout the year.
Other famous recording studios in Los Angeles are Sunset Sound Recorders, Larrabee Studios, Conway Recording Studios, Westlake Recording Studios, Eastwest Studios, and Paramount Recording Studios.
A major recording complex
This particular recording studio has no less than 14 studios, 4 pre-recording rooms, and mixing- and mastering studio. It's a major recording complex and it's got some huge names in the music industry linked to it.
Some of these are Aerosmith, Backstreet Boys, Mariah Carey, Black Eyed Peas, and many others. It has also played a huge role in the world of Hollywood blockbusters, bringing to like some top soundtracks for films such as Spiderman and The Little Mermaid.
The most famous recording studios in Los Angeles are artistic gems in the city. Some of them are far more than just recording studios and they are places where artistic creativity and fashion converge at some of the most influential studios in the United States.