Have you ever wanted to get coffee and a tattoo at the same time? Good news, now you can. Located in Echo Park, Supersweet Tattoos and Coffee offers both! Through the open windows, you would never know this was a tattoo shop, but that's what makes it so unique to the Los Angeles area. 
As natural light peers through the front windows, it lights up the pink and green vintage interior. As you enter through the glass door, you immediately run into the "coffee" portion of the business. The bar area, fully pink and gold, features a beautiful chandelier and even comes with a pink espresso machine. They offer a full coffee menu ranging from teas to lattes, and even serve specialty drinks with cotton candy. The ambiance continues to a seating area furnished with gold furniture, a fireplace and many plants. There is no doubt you will be completely comfortable while waiting to see your artist.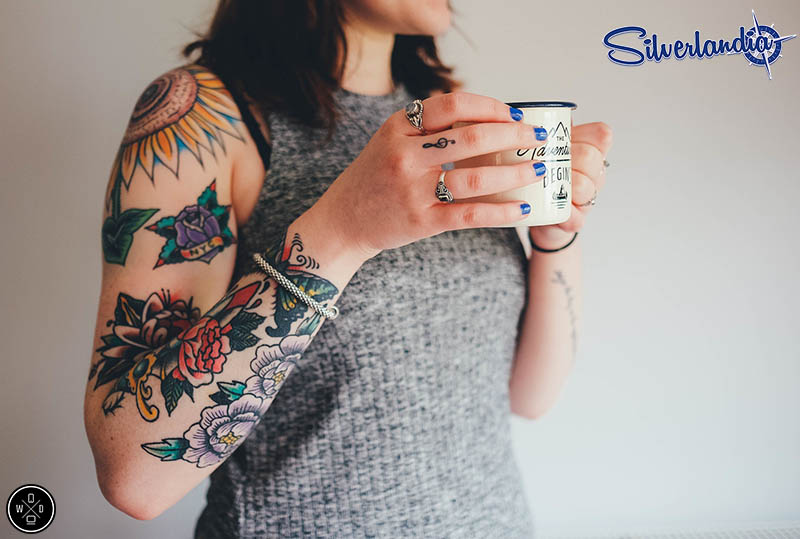 Supersweet Tattoos and Coffee
The "tattoo" portion of the business encompasses both permanent make-up and tattoos in their 1,500 square foot building. Their permanent make-up artist on site (@Mayabrows) specializes in microblading, shading and freckles. Maya's Instagram describes her niche as, "Giving you brow magic and healing energy vibes" and she does not fall short. Her work is impeccable and looks completely natural. 
There are twelve artists on-site as well, however, you will need to make an appointment as they currently do not take walk-ins. Each artist with their own specific style is unique in their own way. If you have a design in your head waiting to be drawn out, you can visit their Instagram to explore their artists and their work before deciding on who to choose, as it might be a tough decision with all the talented artists Supersweet employs. The shop minimum is $150 for custom designs, but they do offer flash tattoo sales often. Although some may be found online, they also have a flash tattoo board on their wall that is always rotating. 
If you are looking for somewhere to get your first tattoo, go on a tattoo date with your friend, or if you are just a long term collector wanting to try somewhere new, this is the place to be. The amount of effort and love that was put into creating Supersweet Tattoos and Coffee is unimaginable. From simple sketches in a book to a standing location, Supersweet does not disappoint. 
The one of a kind shop is open from 9am to 4pm daily and located at 1345/1347 Glendale Blvd Los Angeles, CA 90026. If you are itching to visit, you can book an appointment online or simply call (213)315-5062 for more information.