Seemingly everywhere here in Silverlandia, there's another great restaurant or cafe to check out. You could spend the rest of your life trying them all. We're certainly going to give it a shot. One that's near and dear to us has been around for about a dozen years now: Momed. A unique blend of North Africa and eastern Mediterranean cuisine, this is a fresh take on "farm to table dining." 
Modern Mediterranean
Really, that's what "Momed" is basically short for. Singled out as a "Hidden Gem" restaurant by Eater Los Angeles in 2017, Momed has actually been open for a decade. While those of who have been in Silverlandia for years may have been aware of it, it's entirely possible that Momed would have a higher profile without the pandemic. Indeed, "Open Table" chose it for a Diners' Choice Award on February 28th, 2020.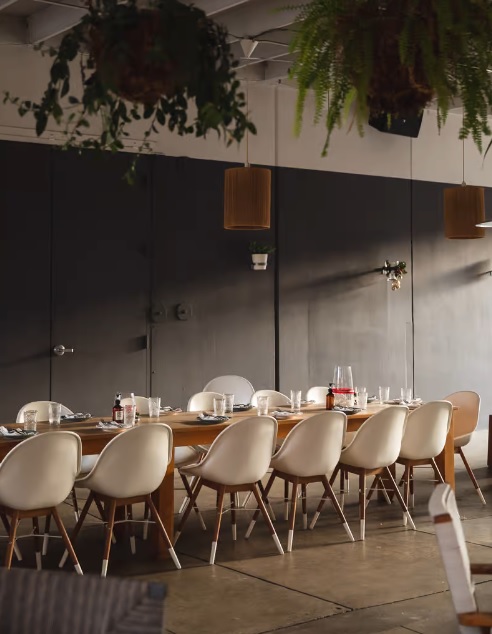 Modern Vibes, Unique Dishes 
If you're like so many, when you first step foot into Momed you might feel that it's very modern, very trendy, the very picture of a "hip" place in 2022. However, as soon as you look at the menu, you'll find interesting takes on dishes you may not find anywhere else. For example, their Khachapouri, (with red onions, kalamata olives, beef sujuk, akawi cheese and two organic eggs) isn't like Khachapouri you've had anywhere else (if, indeed, you've had Khachapouri at all). 
Brunch, Lunch, and Making an Evening of It
One of the best things about Momed is it's one of those places that you could find yourself just ending up at a few times a week, if not a few times a day. Lunch and brunch are excellent, sitting out on the outdoor patio catching up with folks you haven't seen in a while. 
Then, as the sun lowers and the lights come on, it's perfect for an intimate dinner over wine with someone special. Or, to spend special time with folks who you may like but know less intimately, the happy hour at Momed (5 to 6 PM) is pretty great, too. 
You can find Momed right here.