This pandemic has been quite the stressor for everyone, hasn't it? With all the ways to release tension being shut down, people have become heartbroken at not exploring the city and its many unique experiences. Luckily, with the number of Covid cases lowering and vaccines being administered on a global scale, things are beginning to look up for us. And there's no better way to celebrate than to sit back and enjoy a delicious cocktail with some good friends. If you're in the mood for some tasty drinks, delicious food, and charming atmosphere, then look no further than Bar Flores, located in the heart of Echo Park.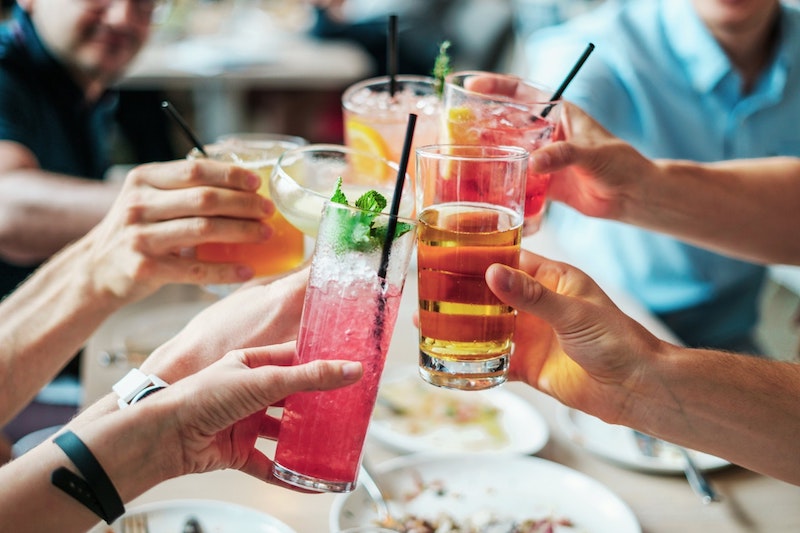 Bar Flores is a vibrant, refreshing upstairs bar that has become very popular since its inception. The female-owned business first began as the traveling speakeasy Sip before permanently setting up shop on the famed Sunset Blvd under its new moniker.  Specializing in mezcal cocktails, customers of Bar Flores can sit back and enjoy their drinks in the bar's lovely garden patio, complete with lively music, beautiful views, and hanging mosaic lanterns to offer a nice, worry-free vibe that will undoubtedly combat the hectic and stressful days that have plagued so many of us lately.  
​The Bar Flores cocktail menu focuses on a blend of mezcal and other tequila cocktails, some well known and some created specifically for the bar. The menu also boasts a "Whiskey of the Week" and an appealing wine/IPA selection. Their kitchen also offers a variety of tasty treats to enjoy while taking in the ambience outside, including their Tinga Impossible Burrito, which gives a vegetarian alternative to its other items.
Enjoy their drinks and grub al fresco while soaking in the surrounding overgrown garden patio that gives off the feel of finding a secret garden. The view of bustling Sunset Blvd, the bundles of candles and lanterns, and the joyful music make Bar Flores transition easily from a bright and cheery backyard aesthetic to a subdued romantic night destination perfect for a night alone, with friends, or that special someone.  
Bar Flores and its employees have implemented the required Covid-safe guidelines in order to stay open and offer patrons a safe escape to this Latinx oasis. Their highly regarded staff is required to wear masks at all times and remain conscious of social distancing guidelines, having positioned their colorful patio tables six-plus feet apart in order to allow a safe distance between parties. Temperature screenings are also required before entering, further ensuring a positive experience for everyone who walks through the doors.
Now that things are starting to go back to normal, it is time to explore everything the city has to offer. No more hiding and missing out; now's the time to (responsibly) enjoy yourselves. If you find yourself in Silverlandia, Bar Flores is a must-visit. Make sure you find this lovely, tucked-away gem and enjoy a refreshing tequila sour or margarita while listening to tunes and taking in the sweet smelling air of the surrounding greenery. You can find Bar Flores at 1542 Sunset Blvd.