Jay's Bar at Sunset Junction in Silver Lake is the kind of dark, divey bar where Oscar-nominated comedians can hang out for beers and no one will notice they're there. There's a decent menu of bar food, some solid drinks, and a much more low-key atmosphere than many of the other bars in this part of the neighborhood. It's an especially good place to be on Sundays when they have all kinds of deals on food and drinks to go along with whatever football game is playing.
Perfect for Happy Hours!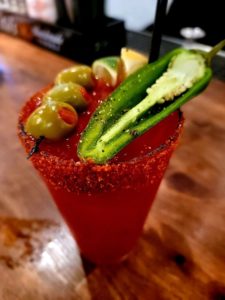 The bar is located in one of the larger strip malls in the area, with decently measured parking spaces. While we'd prefer to keep Jay's Bar to ourselves, it'd be good to see it become the neighborhood joint for which it's designed. Hours: Daily 4 p.m.-7 p.m.Deals: $1 off all drafts and wine by the glass; $1 sake shots all day; $3 cans of PBR and bottles of Coors Light; $3 off draft pitchers and wine by the bottle. Five options for food — including fresh-cut fries with roasted garlic aioli; and fried walnut brie with cran-raspberry relish, pickled onions, and watercress — range from $5-$6 each.
Contact Us: 323-666-1898