There are many fad diets out and about that claim they will change your life or are the best that have been, but the truth is some are just fads. When it comes to being nutritionally balanced and leading a healthy lifestyle, the answer lies in enjoying all things in moderation and getting good exercise. However, the essential foods that you need in your diet include fruits and vegetables, which is why smoothies can be good for your health. Some smoothies will contain a lot of natural sugar but when they are consumed sensibly as part of an overall healthy diet they will provide many nutrients. To enjoy the best smoothies LA has to offer head to Naturewell Juice Bar where they can serve you with the essential vitamins and minerals that you need. At Naturwell Juice Bar you can look forward to trying the best smoothies in Los Angeles alongside cold-pressed juices and natural snacks that are healthy and nutritious. We make sure that all of our smoothies are made up of natural ingredients that are organic where possible and are prepared fresh every day. Whether you live here, are working here or you are on vacation in LA, come and taste the best smoothies in LA at Naturewell.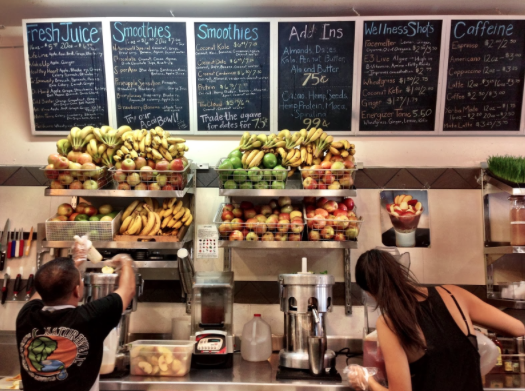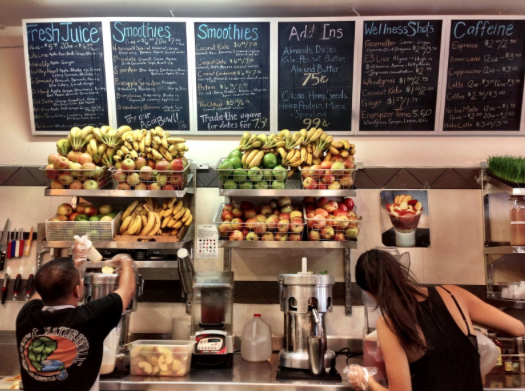 All our product is locally sourced food, it's not only better for your health—it's better for the environment. With less preservatives required and a lower carbon footprint transporting food, plants and wildlife can thrive.  When you choose Naturewell, you choose to say no to added sugars and chemicals in processed foods. Organic fruits and vegetables are grown with your health and the planet's health in mind. You can enjoy foods without pesticides or GMOs.
Naturewell Opened up in 2009 and has been successfully growing and operating since.
For Any More Questions or Info: