Are you tired of "specialty" coffee places that don't seem to offer anything that's, well, special? Do you want a coffee experience unlike any other? That's what you'll find at LAMILL Coffee. Yes, the name is capitalized, as well it should be. Here, you can find any number of single-origin coffees, the kind of coffee that has a bolder, more robust, and more exotic taste. Moreover, you can do so in their quaint yet spacious environment.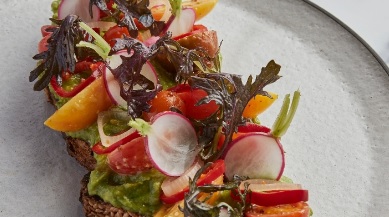 LAMILL is for Coffee
The brewed coffees here truly are out of this world. Sure, many opt for the drip coffee, but it's so much more than just "regular." Indeed, as of this writing, the "drip" is "Element." That blend is designed to offer fruitier tasting notes and just a "snap" of acidity. Additionally, if you want something a bit more exotic, Kyoto Style Cold Drip Coffee is also available, extracted through a 9-hour slow drip method. 
To explain all of the many different unique coffees at LAMILL would go on much, much longer than we have time and/or space for in this blog. Between the Japanese Iced Coffee, the Colombia San Andres v60 Pour Over, the Colombia – Lord Baltimore v60 Pour Over, and more, there's a coffee here to meet your needs. There's also a one-gallon Coffee Traveler available, too, so that you can spread the exotic style around. 
More Than Just Coffee at LAMILL 
While the coffee is great at LAMILL, it's easy to lose track of just how great all of the food is, too. Open from 7 AM to 4 PM, you can find just about everything you need for a great breakfast or brunch right here. That includes scrumptious croissants, cakes, cookies, garden bowls, salads, burgers, fried chicken sandwiches, and so much more. 
To check out LAMILL for yourself, head here.