Being a self-proclaimed foodie means having to be on a constant search for delicious spots in LA. One place that stands apart from the rest is The Original Farmers Market in the heart of Los Angeles. This outdoor shopping center is filled with dozens of shops and vendors. Fresh fruit and vegetables produce a satisfying and delightful aroma that creates a pleasant shopping experience. As you stroll from storefront to storefront, browsing through the rows of fresh produce, you can take in the surrounding sights of the city.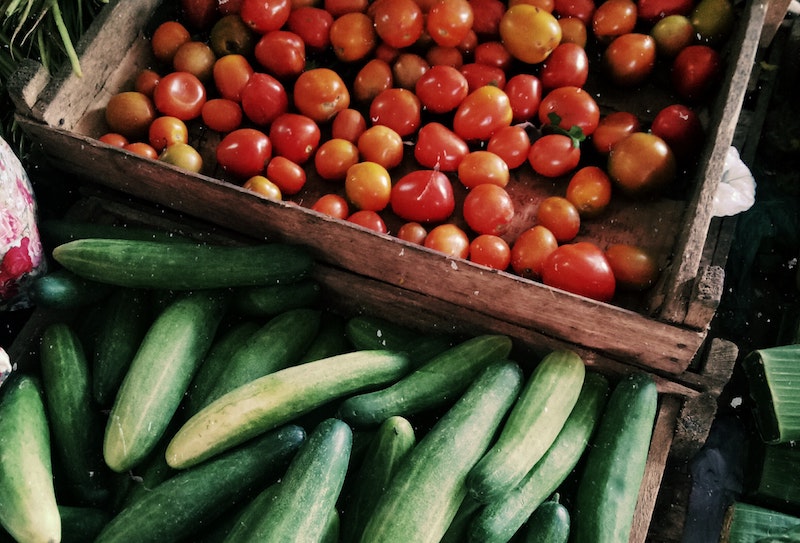 The Original Farmers Market
In the summer of 1934, two businessmen named Fred Beck and Roger Dahlhjelm approached the son of oil magnate, A.F. Gilmore, for a portion of his father's vacant property. The intention was to set up a mecca for the local farmers in the area to showcase and sell the fruits of their labor. Not long after opening, more farmers, butchers, grocers, and restaurants wanted a spot at the table, so to speak. What was once a bunch of farmers selling vegetables out of their trucks was now permanent booths and stands for food industry professionals. This humble idea these two gentlemen had seemed to be a perfect idea. The Farmers Market was an instant success and has stayed an important part of LA history ever since. 
Today, there are numerous merchants who sell a wide variety of foods at the market, from organic fruits to handmade jellies to even prime ribs. You can even visit the spice store and collect some fragrant spices for your kitchen. With every step you take, you will be in front of a new eatery offering delicious snacks like pizza fresh out of the oven or donuts so sweet they melt your teeth. There is no shortage of food or drinks here either, so it is a perfect place to bring your family and friends. 
Shopping and Dining
The market is also right next to The Grove, an outdoor shopping mall filled with a plethora of trendy stores, restaurants, and a movie theater. There is a large, lovely outdoor fountain that offers guests a tranquil view while escaping the hustle and bustle of the city surrounding them. Who knew a full day of fun was free to the public and open everyday? Don't waste any more time being bored or hungry, The Original Farmers Market is waiting to solve both those problems. 
The Farmers Market in Los Angeles sits on the corner of 3rd and Fairfax and is open Sunday-Thursday 10am to 8pm & Friday-Saturday 10am to 9pm.